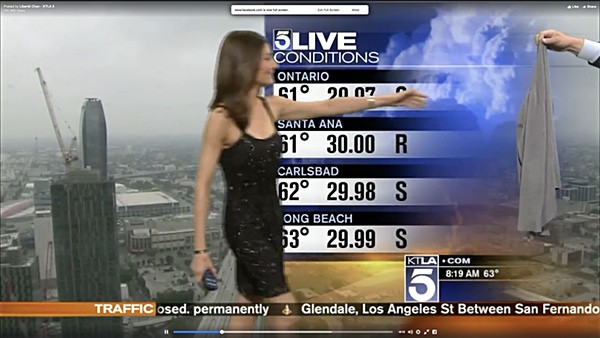 KTLA meteorologist Liberte Chan was slut-shamed on the air during a May 14 broadcast and told to put on a sweater because the station was "getting a lot of emails" over her dress.
https://www.facebook.com/LiberteChanKtla5/videos/1135814116463535/
While Chan is a noted weatherperson, she's also a fashion fan, according to her website. She loves to hear from viewers about her colorful wardrobe as well as her meteorology skills. However, when she appeared on-air in a jazzy, sleeveless black dress on May 14, some deemed her outfit too risqué.
Forcing a female meteorologist to "cover up" because viewers can't handle a woman showing her bare arms is the epitome of sexism.
What's worse is Chan read some of the emails the station has received, and they're sexist as well. News flash: Female news anchor aren't there for your visual pleasure. Let them dress as they please.
https://www.facebook.com/LiberteChanKtla5/videos/1135823483129265/