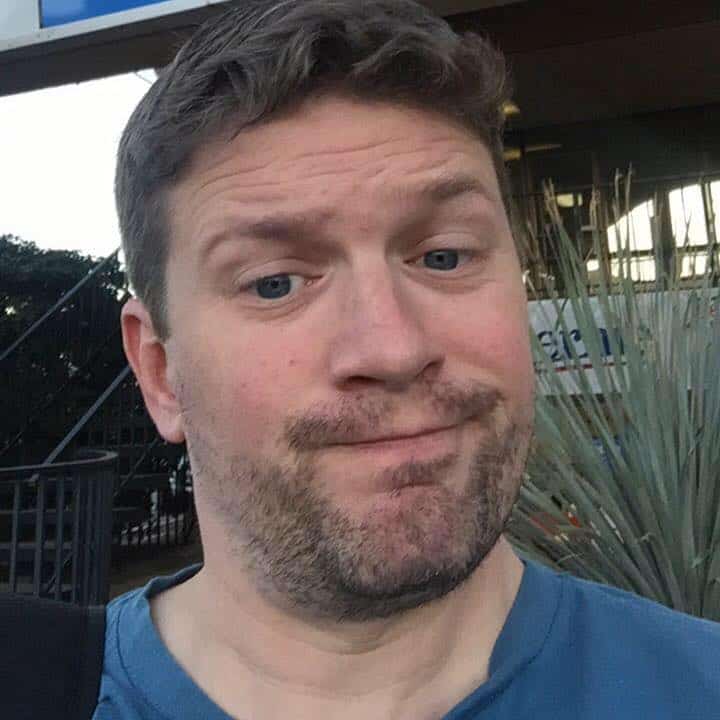 Playwright, director, and producer Fred Caruso took his own life this week after posting a note to Facebook that The Washington Post described as "chilling and heartbreaking in turns, filled with dark jokes and heartfelt observations."
Caruso, who was openly gay, wrote — and often directed — several LGBT-themed films, including "Go Go Crazy" and "A Four Letter Word," and he produced the off-Broadway news spoof hit "Newsical."
But Caruso was best known for "The Big Gay Musical," a film which follows two gay actors starring in a (fictional) off-Broadway musical titled "Adam and Steve Just the Way God Made 'Em" while struggling with questions of sexuality, faith, family and dating. Caruso himself left the Catholic Church when he was 12 but wanted to create something showing a happy marriage of sorts between homosexuality and religion.
Fred Crom, an actor and frequent collaborator with Caruso, confirmed the death on Caruso's Facebook page a little more than 14 hours after Caruso left his note.
Dear Friends. Our friend and creator of "The Big Gay Musical" Fred M. Caruso has left us. To all of you who are fans of the movie, know that it was Fred's proudest and most loving gift to our community. The messages in the film were from his heart and it changed many lives for the better. As an artist Fred was a tortured soul and ultimately that pain took him from us. I just want you young people struggling with your identity to know that Fred loved you. Your success in life will be the best tribute to him.
Rest in Peace, Fred
Caruso's note:
WELL… Hey everyone –
I have some good news – I will no longer be sending out BERNIE shit. Its not because I support hiLIARy – its because I"m no longer alive. (yes I've been making bad jokes for 41 yrs and I intend to end things the way it began.) I have been forced to send this out through the BGM page – cause Facebook doesn't allow you to delay posts on your personal page.
Those of you that know me well, know that I have been dealing with ending things for a while. LIKE many years. For my most of my life I have been absolutely miserable – exact for when I was creating. I have nothing left in me to create. I truly don't think I have any idea what love or happiness is. I have been incredibly lonely and at the same time – I hate being around people. I hate meeting new people and I'm always waiting for someone to stab me in the back – lets just say I already have a whole culinary collection.
To be clear – I haven't forgiven anyone. All the grudges I've carried for years – I continue to carry. To those people that I hate – I hope I have the ability to haunt you for the rest of your lives.
The purpose of this message is to make sure that there is no confusion or questions about what happened to me. I wanted everything to come from me. PLEASE don't post things on my wall (I don't think you can) I'm not trying to have a memorial page.
I also want to be clear – that I have tried to deal with this. I have moved all over the country doing all different jobs. I had 2 great jobs here in Las Vegas – with great people and decent money. And tho I loved work, I was miserable all the rest of the time. This is not anyones fault or was there anyone or anything that could have prevented this. Tho is there were strippers here I might have found a way to hang on a little longer.
Know that I have done a lot of research and made sure that it would fast and relatively painless and more importantly not a mess or something that is going to hurt others. When I first tried last week – it was very impulsive and i learned that 30 Ambien doesn't kill you – or make your stronger. I have been heart issues since I tried.
I ask that you don't feel guilty or bad or anything negative. I am finding peace. If you want to do something – I ask that you give a donation to the Trevor Project – where they help people that can be helped. I, to be clear, can not be. Please don't have any services or anything for me. I hate holidays and celebrations. BUT if you want to think about me – put on a little liza and have a cocktail (or a non-cocktail if you're sober)
My last couple days have been great. I have used up my comps – had great steak dinners and stayed in jacuzzi suites on the strip.
To all of you that have touched my life I thank you from the bottom of soul. I hope I have touched a few of yours (and I know I've touched a few of you). I have achieved more in my life then I ever should have been able to. I grew up on government cheese, food stamps, and public housing. I have produced great theatre, movies (two of which i wrote and directed) and I traveled all over the world. I regret nothing especially the choice that I am making now. I have spent the last few days driving all over trying to find a different solution – I couldn't.
Most Sincerely (and for my only family (D PHI) forever YITB)
Fred M Caruso
If you or someone you know is considering suicide, please call The Trevor Project. Their trained counselors are available to support you 24/7. If you are a young person in crisis, feeling suicidal, or in need of a safe and judgment-free place to talk, call the Trevor Lifeline now at 866-488-7386.