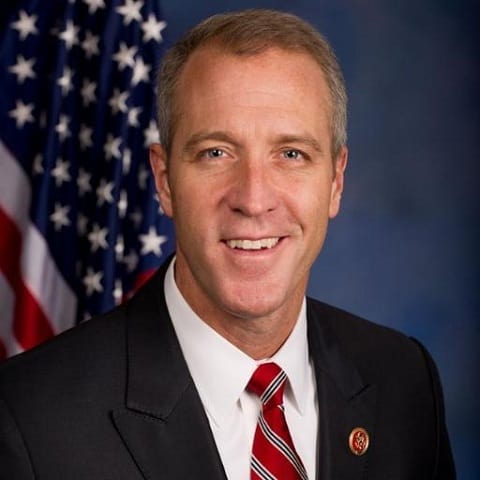 Despite offering messages and prayers of support for the victims and survivors of last weekend's massacre in Orlando, House GOP leaders have blocked a vote on a proposal to ban federal contractors from discriminating against employees on the basis of sexual orientation or gender identity.
Rep. Sean Patrick Maloney (D-N.Y.) (above) filed an amendment to a Defense spending bill that would enforce a 2014 executive order prohibiting such discrimination. Republican Reps. Ileana Ros-Lehtinen and Richard Hanna were co-sponsors of the amendment.
As an #LGBT American I'm at a loss. Our community suffers tremendous loss, now GOP lawmakers refuse to even allow a vote.

— Sean Patrick Maloney (@RepSeanMaloney) June 15, 2016
.@HouseGOP so committed to discrimination they refuse to even allow vote on my amdt. to prevent discrimination against #LGBT Americans.

— Sean Patrick Maloney (@RepSeanMaloney) June 15, 2016
The Defense bill is expected to reach the House floor this week. However the House Rules Committee failed to green-light Maloney's amendment for a vote.
Seems like affirming basic protections for LGBT employees of fed contractors would be simple response right? Nope. https://t.co/Lwqqa5Lvxp

— Eric Lesh (@EDLesh) June 15, 2016
Appearing in front of the House Rules Committee, Maloney referenced last year's racially motivated shooting in Charleston, S.C., that led to increased restrictions on displaying the Confederate flag. "Hate has no place in our flags, in our workplace, or in our country," he said, "and it should have no place in federal law."
Maloney told The Hill that allowing an anti-discrimination vote would be "a very positive step to say that discrimination has no place in our law and to reaffirm the president's actions in this area."
TPM reports:
Maloney (pictured above) first introduced the measure as an amendment to a Veterans Affairs spending bill in May. The amendment at first looked like it would pass until a handful of Republicans switched their votes from "yes" to "no" in order to defeat the measure.
The Democratic congressman then introduced the measure as an amendment to an energy and water spending bill, which passed. But the pro-LGBT amendment caused the entire spending bill to fail in the House.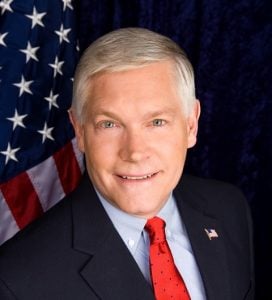 Following those votes, House Speaker Paul Ryan (R-WI) sought to limit the amendments to spending bills in order to keep the appropriations process from being derailed, according to The Hill.
Earlier on Tuesday, House Rules Committee chairman Pete Sessions (R-Texas) (right) came under fire after he claimed Pulse, the site of Sunday's massacre in Orlando, was not a gay club. Representatives for Sessions later said he had confused the fact that straight people were at the club for a general nightclub.
Asked Rules Chair Sessions if Orlando shooting changes calculation on LGBT Maloney amdmt. He argued Pulse was not a gay club.

— Daniel Newhauser (@dnewhauser) June 14, 2016
Watch Maloney speak in the House last month against an anti-LGBT provision in defense bill FY-17 NDAA.