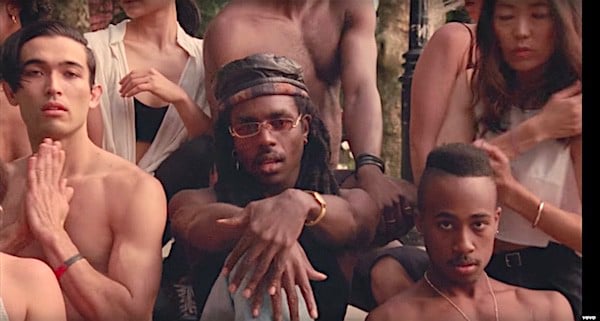 British singer-songwriter Dev Hynes (aka Blood Orange) released the surprise album Freetown Sound, which features the glorious "Augustine", perfect for a beautiful summer evening.
Of Freetown Sound, Hynes, who has described himself as "not gay…but not straight", said:
"My album is for everyone told they're not BLACK enough, Too BLACK, Too QUEER, not QUEER the Right way, the underappreciated, it's a CLAPBACK".
Among the album's guest stars are Debbie Harry, slam poet Ashlee Haze, Carly Rae Jepsen, Nelly Furtado, Zuri Marley, and Ta-Nehisi Coates.
https://www.instagram.com/p/BGS25NVobHD/
Watch "Augustine", also directed by Hynes: