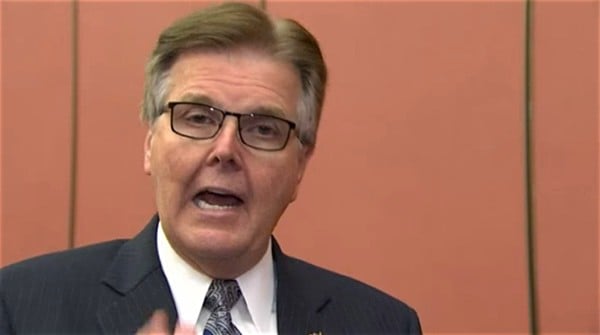 Anti-gay Texas Lt. Governor Dan Patrick tweeted a Bible verse from Galatians 6:7 – "Do not be deceived: God cannot be mocked. A man reaps what he sows" early on Sunday morning as news was breaking across the nation that dozens had been killed in an overnight massacre at a gay nightclub in Orlando.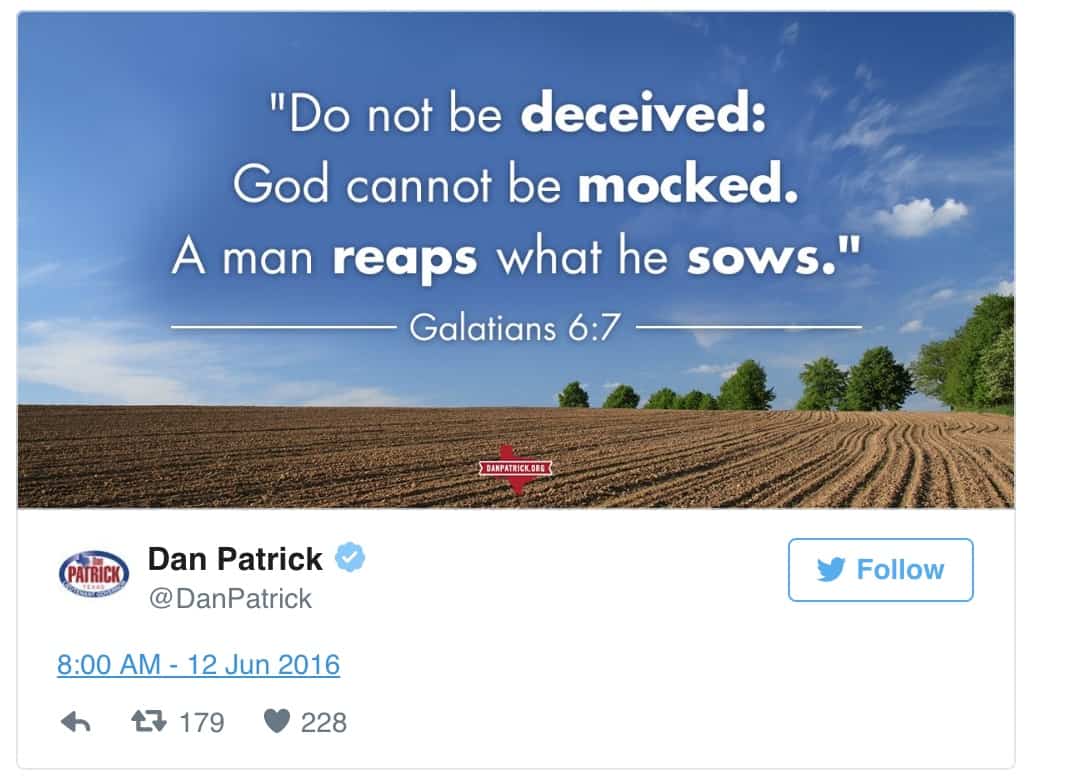 The tweet has been deleted. But another one remains.
The Houston Chronicle reports:
Another verse was tweeted from the account 30 minutes later, this time from Psalm 37:39, which reads, "The Salvation of the righteous come from the Lord; He is their stronghold in time of trouble."
A Houston Chronicle request for comment was not immediately returned Sunday morning.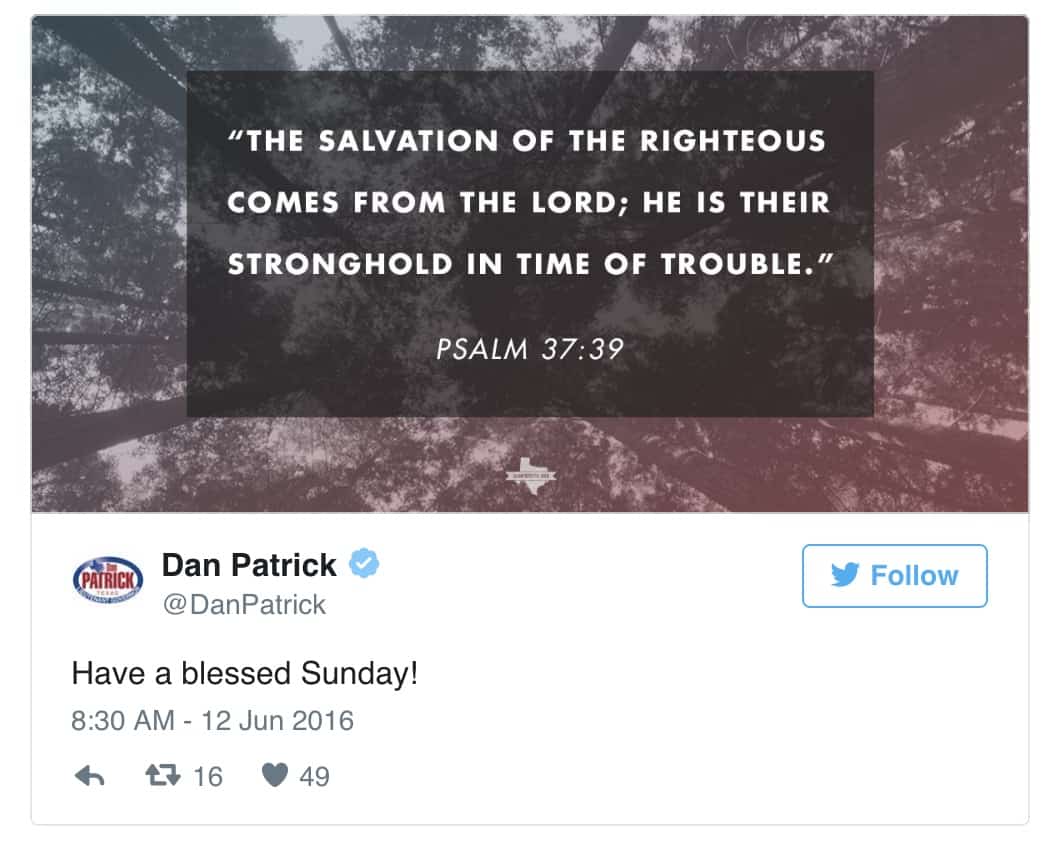 Patrick has been an outspoken opponent of LGBT rights, telling Texas judges that they may refuse to marry same-sex couples, applauding the defeat of Houston's LGBT nondiscrimination ordinance HERO, and defying President Obama's direction to schools on transgender rights, among other things.