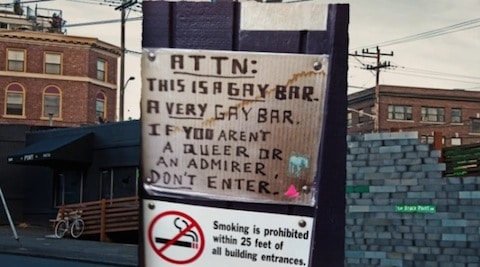 Following the Orlando shooting, there has been a lot of talk about gay bars and the sanctuary they provide for members of the LGBTQ community. Hashtags like #MyFirstGayBar have sprung up on social media for people to share their stories.
The New York Times even got in the act, running a piece featuring out celebs talking about their first experiences.
So please, let us know, what was your first gay bar? Was it frightening, liberating, or a combination of the two? And please go into detail. We may share some of the stories in a later post.
Please share in the comments below.