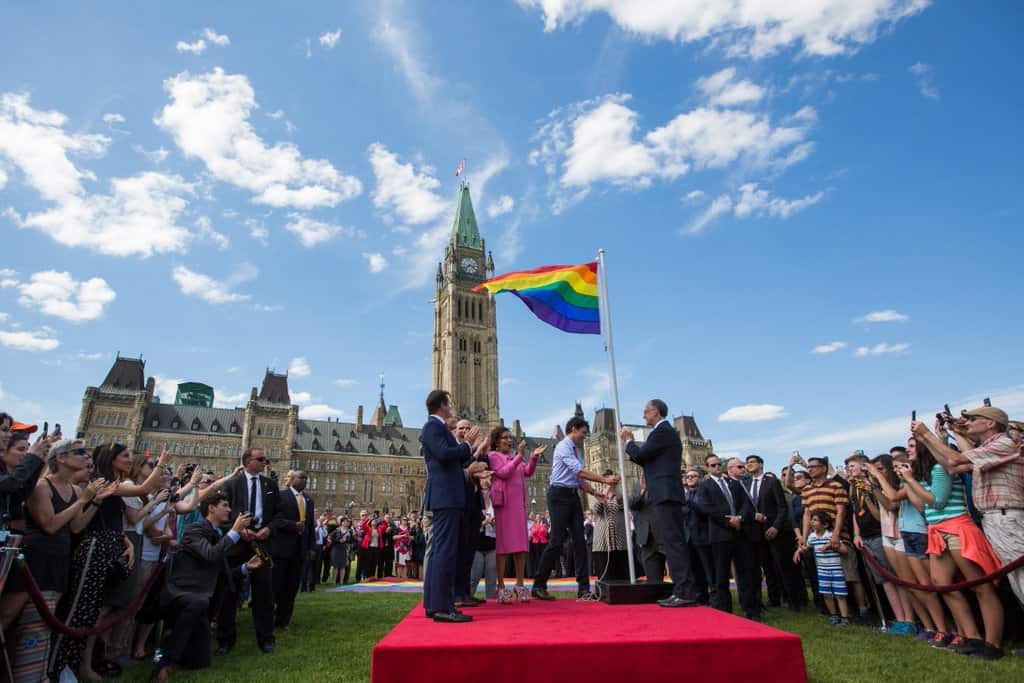 Yesterday, for the first time in history, a Canadian Prime Minister raised the LGBT Pride flag on Parliament Hill. Justin Trudeau raised the flag to mark the beginning of LGBT Pride month.
"This is a great day for Canada and it is part of a long series of milestones this country has hit over the years," Trudeau said.
"It hasn't been easy, it hasn't been automatic. A lot of people fought for a long time for this day and for the many days that led up to this day to happen."
The fact that MPs from across the political spectrum attended sends a significant message, he added.
"Canada is united in its defence of rights and in standing up for LGBTQ rights; this is what we are truly celebrating today," he said to cheers and applause under a hot late-spring sun. Trudeau said there is still more work to do, pointing to a bill introduced by his government last month to strengthen transgender rights following several attempts by private members to do so under past governments.
Trudeau will make more history this month when he becomes the first sitting prime minister to attend Pride parades.
Watch: