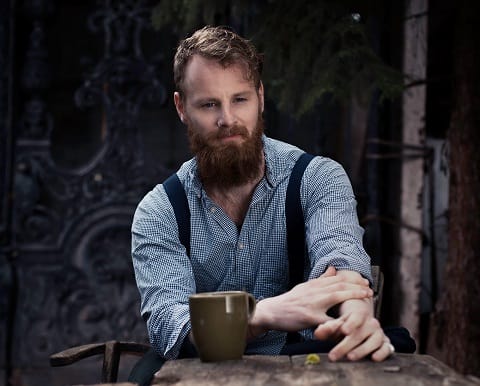 This week in New Music: an authentic new voice with Irish singer-songwriter I Have A Tribe, an essay in indie rock domesticity from Band of Horses and a just ok rehash from Garbage.
---
I Have A Tribe – Beneath A Yellow Moon
Patrick O'Laoghaire – aka I Have A Tribe (above) – has at least two things in common with Damian Rice – born in Dublin, Ireland and (apparently) given a huge amount of freedom and autonomy on recording his debut album Beneath a Yellow Moon.
His singer-songwriter approach is however far removed from Rice's which has sunk into the abyss of self importance.
O'Laoghaire, while definitely in the singer-songwriter mode, is better compared with the folk-ish work of fellow Irishman Mick Flannery and the always interesting Ray LaMontagne.
At it's very best, Beneath A Yellow Moon is a highly emotional affair. A gorgeous album, best sampled on the tracks "Scandinavia" and "Buddy Holly."
---
Band of Horses – Why Are You OK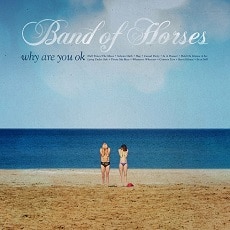 On their fifth studio album, Band of Horses and frontman Ben Bridwell are in fine form.
The Seattle-based band are in a way back to basics on Why Are You OK.
Bridwell says that he has been busy with being a father of four and "settling into middle age."
While John Grant is doing the same disgracefully, Bridwell seems happy with his lot. The standout track is probably "Casual Party" which is straight indie rock concerned with kids and domesticity. "Barrel House" is all about enjoying the evening sun on his porch of all things. "In a Drawer" is so laid back it veers towards – at first – "Boys of Summer" territory. That's not a criticism. Plus it later stomps towards Eels' early output.
Why Are You OK is as close to dreamy indie summer pop as you can get, a halfway point between Low and the aforementioned Eels.
---
Garbage – Strange Little Birds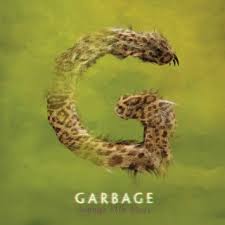 I would love to be able to report that Strange Little Birds by Garbage is a return to their debut album's glory days but I'd be lying.
The debut self-titled album was a cobbled-together mix of pop, punk and indie that somehow worked. Strange Little Birds was promised by singer Shirley Manson as a follow up of sorts but everyone knows that's a problem. (1) You can't recapture the glory days (2) Why would you want to unless you're desperate?
Opener "Sometimes," much like the band it seems, really doesn't know what it wants to be. Second track "Empty" opens with that driving 90s indie rock sound fans will be accustomed to but somehow it fails to deliver. "Magnetized" does the same. As do "We Never Tell" and "So We Can Stay Alive."
The album is at its best on three tracks that come in the middle: "If I Lost You," "Night Drive Loneliness" and "Even Though Our Love Is Doomed." These are dreamy, late-night electro pop numbers that could have come straight from 1995 but they lack any killer hook to grab on to.
And therein lies the problem. It's not all bad – actually none of it is bad, it's just fine.
https://www.youtube.com/watch?v=W5ZgmPpDtXs