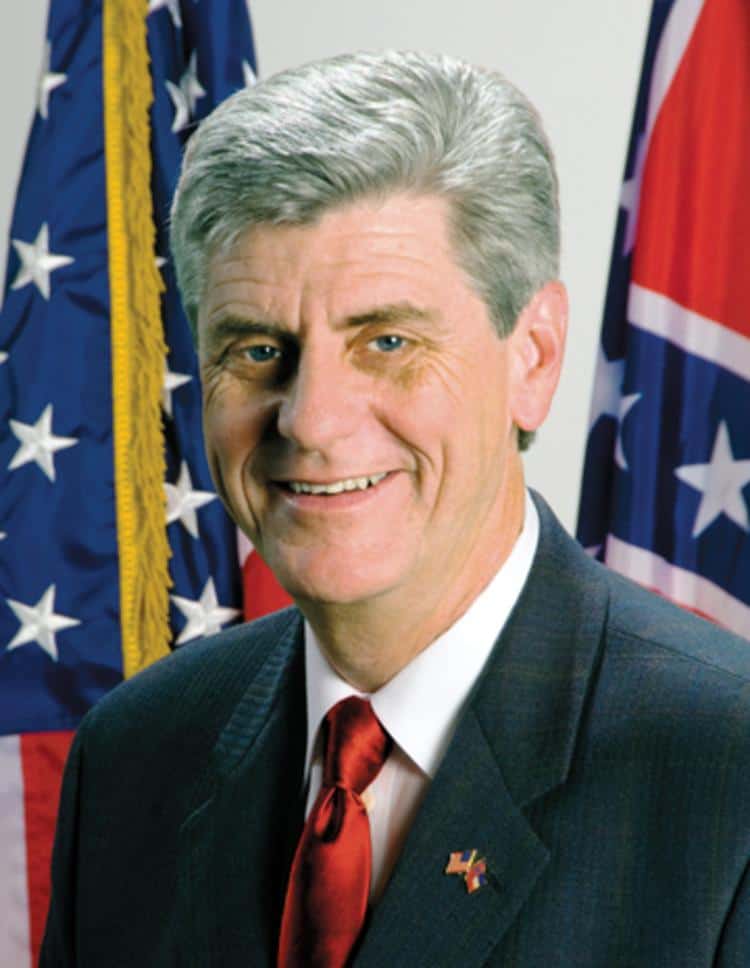 Speaking at last week's Watchmen on the Wall conference, Mississippi Governor Phil Bryant said that persecuted Christians will queue up to be crucified in support of his and other states' anti-LGBT legislation.
Introduced by none other than conference head honcho, prolific Tweeter and hate group Family Research Council president Tony Perkins, Bryant mewled that "all of the secular progressive world had decided that they were going to pour their anger" on him because of Mississippi's controversial law:
"They don't know us very well, do they? They don't know that Christians have been persecuted throughout the ages. They don't know that if it takes crucifixion, we will stand in line before abandoning our faith and our belief in our Lord and Savior Jesus Christ. So if we are going to stand, now is the time and this is the place."
Why religious freedom is so important: as believers, whatever we do, in leisure or necessity, is for God's glory. pic.twitter.com/lIXfwUQjei

— Tony Perkins (@tperkins) May 28, 2016
Bryant also more or less suggested that Perkins is something of a modern day Messiah who "was there as surely as Our Lord and Savior, as surely as the God of all gods stood there with us."
Gov. Phil Bryant isn't a leader; he's a follower of extremists like Tony Perkins: "yes,sir." No surprise here: http://t.co/M7R7nKpBNO

— Donna Ladd said what she said. 😘 (@DonnerKay) June 23, 2015
"I can tell you how fortunate we are in this nation and in this organization to have a man of faith and leadership in Tony," he added.
Last week, Mississippi Attorney General Jim Hood said he would not represent Mississippi after Bryant announced he'd join the lawsuit being brought by 11 states against the Obama administration over recent guidance on transgender students.
Christians on the crucifixion waiting list did not return requests for a comment.
Watch Bryant's comments via Right Wing Watch at the conference below.