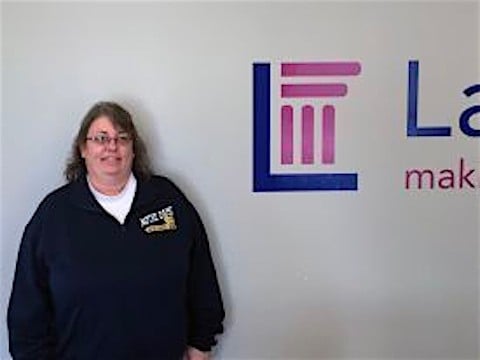 The 7th Circuit dealt a disappointing ruling in a case involving Kimberly Hively and her former employer, Ivy Tech Community College. The college denied Hively full-time employment and promotions because she is a lesbian.
Lambda Legal, who represented Hively in her appeal of a lower court ruling, tried to argue that anti-gay discrimination violates the prohibition on gender discrimination under existing civil rights laws.
Lambda Legal reports:
Judge Rovner wrote the decision of the Court: "Because courts have long held that Title VII will not support a claim for sexual orientation discrimination per se, many courts have been attempting to dress sexual orientation discrimination claims in the garb of gender non-conformity case law, with the unsatisfactory results seen in the confused hodge-podge of cases we detail above."
In August 2014, Hively filed a lawsuit in the U.S. District Court for the Northern District of Indiana against Ivy Tech Community College in South Bend, claiming the school violated Title VII of the 1964 Civil Rights Act when they denied her full-time employment and promotions on the basis of her sexual orientation. The trial court dismissed Hively's claim, ruling that Title VII does not protect employees from antigay discrimination. Lambda Legal filed an appeal on Hively's behalf, asking the Seventh Circuit to reverse the lower court's ruling and to reinstate Hively's complaint against the school.
Said Greg Nevins, Counsel and Employment Fairness Strategist for Lambda Legal:
"The Court acknowledges that this is the wrong outcome and repeats over and over again that the distinctions between discrimination on the basis of gender nonconformity which is prohibited by Title VII and sexual orientation discrimination — which the Court says isn't prohibited under Title VII — is an arbitrary line; the distinction creates 'an odd state of affairs' because it's a 'false distinction.' Nevertheless, the Court felt bound by prior Seventh Circuit case law. The writing is on the wall, the precedents the Court felt bound by need to be reconsidered and we need Congress to pass the Equality Act."