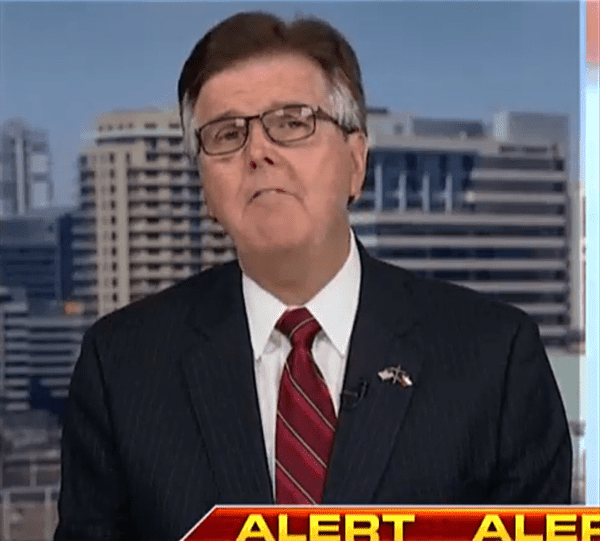 Texas Lieutenant Governor Dan Patrick called Dallas protesters "hypocrites" for fleeing to safety when shots tore through the peaceful assembly on Thursday night. The man responsible for the shooting, Micah Xavier Johnson, killed 5 police officers and was reportedly upset about the police shootings of Alton Sterling and Philando Castile. Both of those individuals were killed by police officers in the days prior to the Dallas shooting. Via The Dallas Morning News:
"All those protesters last night, they turned around and ran the other way expecting the men and women in blue to protect them. What hypocrites!" an audibly emotional Patrick said.
Patrick also blamed Black Lives Matter for the shooting in Dallas, saying that people "with big mouths are creating situations like we saw last night":
"We have to have their back," Patrick said of police. "And I'm sick and tired of those who are protesting our police and putting their lives in danger."
Patrick said he saw some of the slain officers wheeled past him at a Dallas hospital last night. If the violence against police doesn't stop, he said, police will stop working to protect citizens.
"I do blame people on social media with their hatred toward police," he said. "I do blame former Black Lives Matter protests.  …. This has to stop."
Patrick has an abominable record on civil rights, especially concerning the LGBT community. His latest hate-baiting comments are sadly not surprising. Following the Orlando massacre, Patrick tweeted a Biblical passage that included the ominous saying, "A man reaps what he sows." Patrick was also up in arms over President Obama's guidance for transgender students, which he called "blackmail." 
Watch Patrick's most recent disgusting remarks, below.