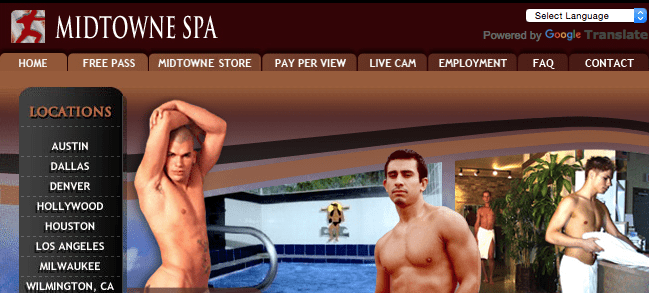 Midtowne Spa, a 21-year-old gay bathhouse in Texas' capital, closed its doors permanently on Sunday.
Midtowne, the only gay bathhouse in the nation's third-gayest city, reportedly had its best year ever last year. However, owner Mike Zappas — who operates similar facilities in Houston, Dallas, and Milwaukee — wants to retire. It's unclear whether any of the other locations will be affected.

The Austin Chronicle reports that Midtowne Spa has had a controversial history, with one safe sex advocate referring to it in 1997 as an "HIV incubation factory." But Midtowne offered HIV testing, free condoms and educational resources. The City Council voted not to try to rezone Midtowne as an adult services business in 1998, and since then the bathhouse has worked closely with local health officials.
"It was a safe place for gay men to go have sex," an unidentified local LGBT activist who frequented Midtowne told the Chronicle. "It's the evolution of change. [Gay men] used to go to the bathhouse, now you just download an app. We're losing another place to get tested."
Due to Midtowne's closure, the closest gay bathhouse to Austin is now in San Antonio. A clothing-optional gay retreat also recently opened a few hours away near Waco.
Luckily for closeted Republican state lawmakers who convene in the capital every two years, they seem to prefer Craigslist anyway.
UPDATE: An earlier version of this story mistakenly reported that Midtowne's spas in Los Angeles and Denver were owned by Mike Zappas. Those facilities are not owned by Zappas and remain open.