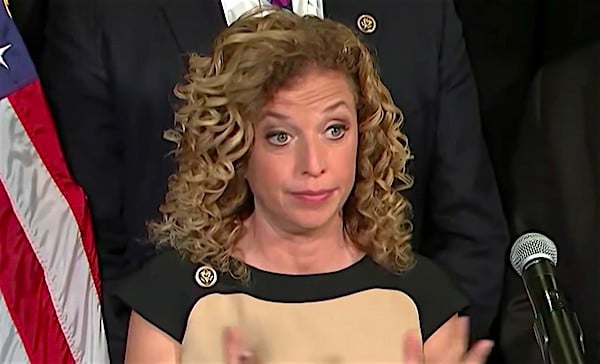 Debbie Wassermann Schultz has announced she will not gavel in the Democratic National Convention as it gets underway in Philadelphia.
Schultz was supposed to open the convention despite announcing over the weekend that she would step down as chair of the DNC after the convention concluded later this week. That position became untenable after Schultz was loudly booed at a public appearance in front of the Florida Democratic delegation Monday morning. Schultz hails from Florida where she represents Broward County in the U.S. House of Representatives.
Schultz told the Sun-Sentinel: 
"I have decided that in the interest of making sure that we can start the Democratic convention on a high note that I am not going to gavel in the convention," Wasserman Schultz said.
"I stepped down the other day because I wanted to make sure that having brought us to this momentous day and to Philadelphia and planned the convention that is going to be the best one that we've ever had in our party's history that this needs to be all about making sure that everyone knows that Hillary Clinton would make the best president," she said.