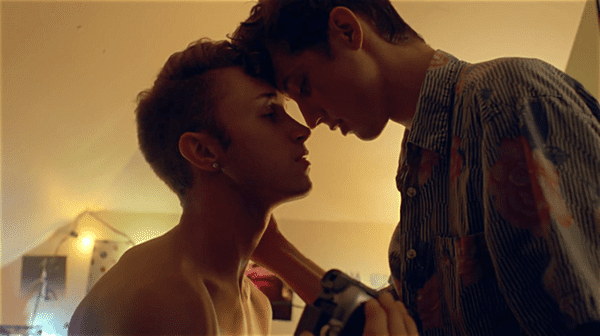 Troye Sivan has released a second music video for his breakout track "Wild", this time featuring additional lyrics and vocals by Alessia Cara.
The video is a nostalgic 90s throwback that explores the youthful feeling of infatuation.
In the new video, Sivan falls for a young boy whom he romps around town with–on a Ferry, with friends, at the bowling alley, and, of course, in bed.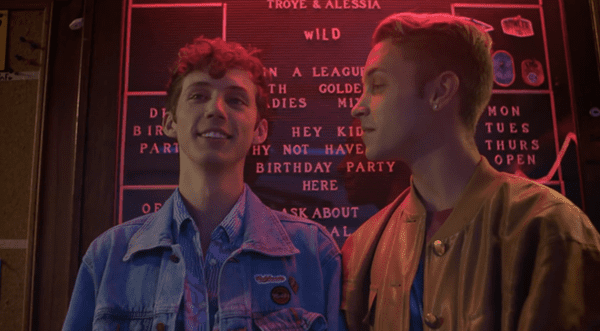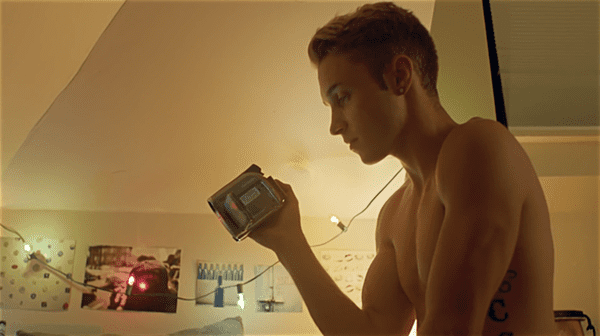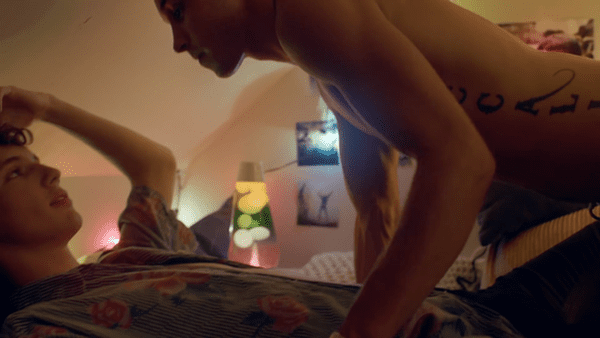 Sivan's previous solo version of "Wild" centered on two childhood friends falling in love despite their father's attempt to keep them apart.
Sivan spoke with Billboard about the latest video: 
"We shot this music video that basically just profiles love in a couple of young relationships and young love," Sivan told Billboard during the SweeTarts & Entertainment Weekly Con-X Comic-Con preview night free concert on Wednesday in San Diego. "For me, the song is always about those initial butterflies you get when you meet someone new. I wanted to capture that and capture it in a bunch of different ways and show people that love is love no matter what form it's in."
Earlier Friday, Silvan sent some of his fans around the world out to capture a bit of that same magical feeling of youthful adventure with a scavenger hunt in search of VHS tapes containing "Wild" video, giving fans a chance to view the video prior to its digital release.
THIS IS WHAT THE TAPE LOOKS LIKE #WILDHUNT pic.twitter.com/jEXiPk2wiQ

— Shan (@shannonbryana) July 22, 2016
No word yet if any of the people who found the VHS tape actually had a VCR to play it.
In addition to being a music phenom, Sivan is also a YouTube star (with 4.2 million subscribers as of this point) and an actor (whom you may recall from X-Men Origins: Wolverine)
Watch the music video, below: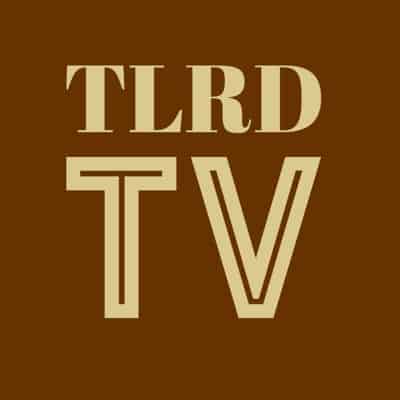 [h/t NNN]