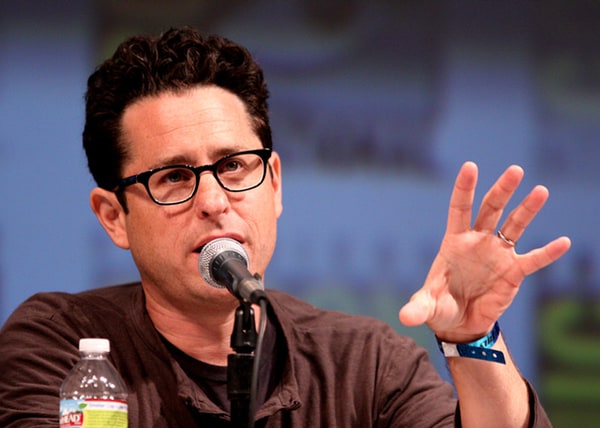 Star Trek director and producer J.J. Abrams says it's "preposterous" that George Takei was displeased that the character Sulu, whom he originated, will be revealed to be gay in the new film Star Trek Beyond.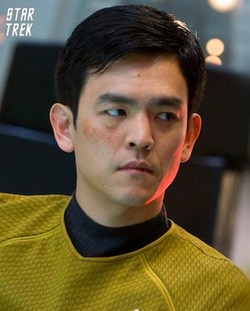 Takei turned heads with his disapproval of John Cho's Sulu being gay during an interview earlier this month, saying,
"I'm delighted that there's a gay character. Unfortunately, it's a twisting of Gene [Roddenberry]'s creation, to which he put in so much thought. I think it's really unfortunate."
Star Trek star and writer Simon Pegg then chimed in to "respectfully disagree" with Takei's take. Roddenberry's son, however, seemed to understand some of Takei's frustration while also expressing support for the addition of an LGBT character to the Star Trek universe.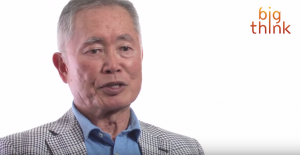 This week, Takei took to Facebook to address the controversy, saying that media coverage of his original comments has been misleading. He also insisted that he was not disappointed that Star Trek added a gay character but rather that they made a previously straight character (which he played) into a gay character.
Now, J.J. Abrams is speaking out and taking issue with Takei's comments though adding that he had the utmost respect for Takei himself. Said, Abrams, "It's about time that there's a gay character in this universe."
"It is done, as you saw, in a way that is not in the story of the movie, which is one of my favorite things about it. It's beside the point. I feel that George Takei's reaction ― I'm sure has more to do with George Takei, and the baggage he brings to the proceedings. I think it may be his perception of having played a character a certain way. It might mean something personally to him. I have nothing but respect for the man, but I think it's a preposterous thing for, of all people, a 'Star Trek' actor — who's come out himself — to say that Gene Roddenberry wouldn't have wanted this."
Abrams, in fact, believed the "Star Trek" creator would have applauded the decision over Sulu. 
"One of the many things I admire about [Roddenberry] was … how he was so about inclusivity, and I can't imagine that he would not have wanted one of these characters, if he had been allowed ― which, of course, he would never have been allowed to in that era ― [to] have them be gay."
Abrams continued, "It feels like that is classic Roddenberry, so I don't know what or why George Takei would take issue with it. I understand he's backtracked a little bit. But I love the way [writers] Simon Pegg, Doug Jung and [director] Justin Lin did it. Doug Jung, who's the co-writer, actually plays the husband of Sulu. I think it's something I'm really proud of."
[Top photo via Wikimedia commons]