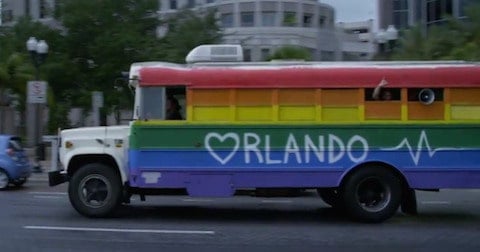 Check out our weekly guide to TV this week, and make sure you're catching the big premieres, crucial episodes and the stuff you won't admit you watch when no one's looking.
Ellen Page's docuseries Gaycation isn't officially back for a second season until September, but this week a special episode will focus on the shooting in Orlando. The Emmy-nominated series, airing Wednesday at 10 p.m. Eastern on Viceland, will feature conversations with survivors from the shooting and victims' families.
Get warmed up for RuPaul's Drag Race with another show featuring queens in teased wigs sissying that walk. The seventh season of TLC's Toddlers & Tiaras premieres Wednesday with two episodes starting at 9 p.m. Eastern. You may even witness the birth of the next Honey Boo Boo.
If the promise of watching Countess Luann have a total breakdown on Real Housewives of New York isn't reason enough to tune in to Wednesday's season finale 10 p.m. Eastern on Bravo, you should do it so you can follow along with Casey Wilson and Danielle Schneider's hilarious Real Housewives podcast, Bitch Sesh, later this week.
RuPaul's Drag Race All Stars 2 is living up to its name with a spate of returning queens that would make any fan yell YASSSSSSSSS. Fan favorites like Alaska, Katya, Adore and Alyssa Edwards will mouth pop, death drop and lip sync for the power to eliminate another contestant. Tune in to Logo Thursday at 8 p.m. Eastern, and don't f*ck it up.
See the performances that earned Eddie Redmayne an Oscar nomination and Alicia Vikander an Academy Award-win The Danish Girl, 9 p.m. Eastern Friday on HBO. The film follows Lili Elbe, one of the earliest known recipients of gender confirmation surgery in 1920s Copenhagen.
What are you watching this week on TV?