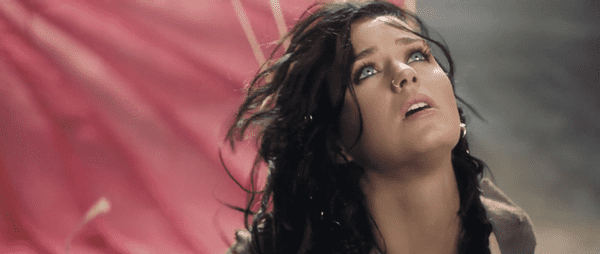 Katy Perry has released the official music video for her song "Rise," and it's a literal take on the track's motivational theme.
The video shows Perry chained to a giant pink parachute trying to, you guessed it, 'rise' despite all the obstacles that face her–wind, rain, the sun, cliffs.
It's on the nose but so is the song. Both are unabashedly music video incarnations of motivational posters and maybe that's just what we need in 2016.
Also, is the video some sort of homage to Independence Day? If so, Perry really should have been dragging an unconscious alien.
Now that's hard.
Perry performed "Rise" last week at the DNC. The song is also the official anthem for this year's Olympics.
Watch the music video, below.