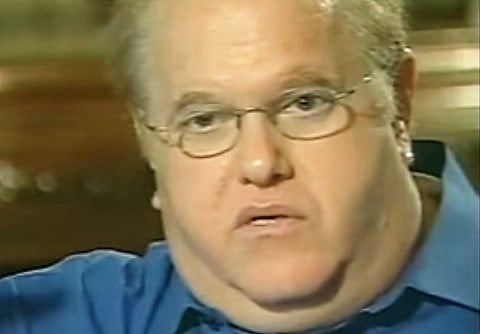 The life story of Lou Pearlman, the controversial figure behind boy bands Backstreet Boys and *NSYNC, is to be given a limited TV series treatment.
Pearlman died on August 19 while serving a 25 year prison sentence for running a two-decade-long financial scheme that cheated investors out of more than $300 million.
I hope he found some peace. God bless and RIP, Lou Pearlman.

— Justin Timberlake (@jtimberlake) August 21, 2016
On Saturday, it was reported that Magnet Management and Condé Nast had acquired the rights to a recent article about the producer published by The New Yorker.
According to Variety, around three or four writers have expressed interest in the project.
https://twitter.com/LanceBass/status/767136214692474880
Pearlman's life was discussed in the Backstreet Boys 2015 documentary, Backstreet Boys: Show 'Em What You're Made Of in which the five members of the boy band visited his old residence in Florida and talked openly about their experiences with him.
Many emotions at the news of Lou's passing. Without Lou I wouldn't have met my four brothers or had the opportunity of a lifetime. RIP.

— AJ McLean (@aj_mclean) August 21, 2016
In the November 2007 issue of Vanity Fair, Pearlman was "described by several former singers, aspiring singers and their parents as a lecher, who used the same deceptive charms to cop cheap feels off teenage boys as he did to allegedly bilk 1,400 investors out of more than $300 million."
Watch the Backstreet Boys discuss Pearlman in 2015, below.