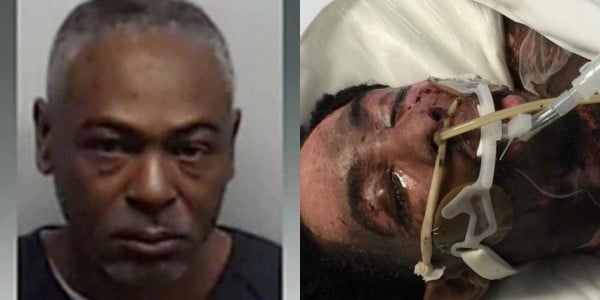 An Atlanta man who was indicted for having attacked a gay couple with a pot of boiling hot water while they slept was convicted on all charges on Wednesday.
The Atlanta Journal Constitution reports: 
After deliberating about 90 minutes, a Fulton County jury convicted the man accused of pouring boiling water on a same-sex couple.
Martin Blackwell [above left] was found guilty on all 10 counts, including aggravated assault and aggravated battery. He was awaiting sentencing following the verdict.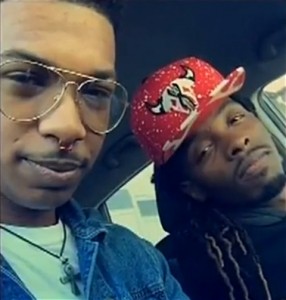 The victims of Blackwell's attack were Marquez Tolbert and his boyfriend Anthony Gooden. More from the AP:
Prosecutors have said Blackwell faces up to 80 years in prison.
The 48-year-old Blackwell was a long-distance trucker and stayed with his girlfriend, Kim Foster, when he was in town. Gooden was Foster's son.
During his trial, Blackwell's attorney Monique Walker tried to downplay the crime, telling the court,
"It's one act. It caused injury. It was distasteful, it was disrespectful. But it was not deadly. It was not intentional."
The prosecution vociferously disagreed with Walker's characterization of the attack, saying it was malicious and methodical. Assistant District Attorney Fani Willis told the jury, "You don't have the right to hurt because you don't like how they live their life."
More from AJC:
"It was reckless, it was revolting. It was repugnant," [Walker] said. "But it's not 10 counts in an indictment. It's not bringing in the kitchen sink."
It was literally under a kitchen sink where Blackwell searched for the largest pot and filled it with water, Willis said. The scalding water required both men undergo skin graft surgeries, prosecutors said. Gooden spent nearly a month in the hospital, including two weeks in a medically induced coma, and Tolbert spent 10 days in the hospital.