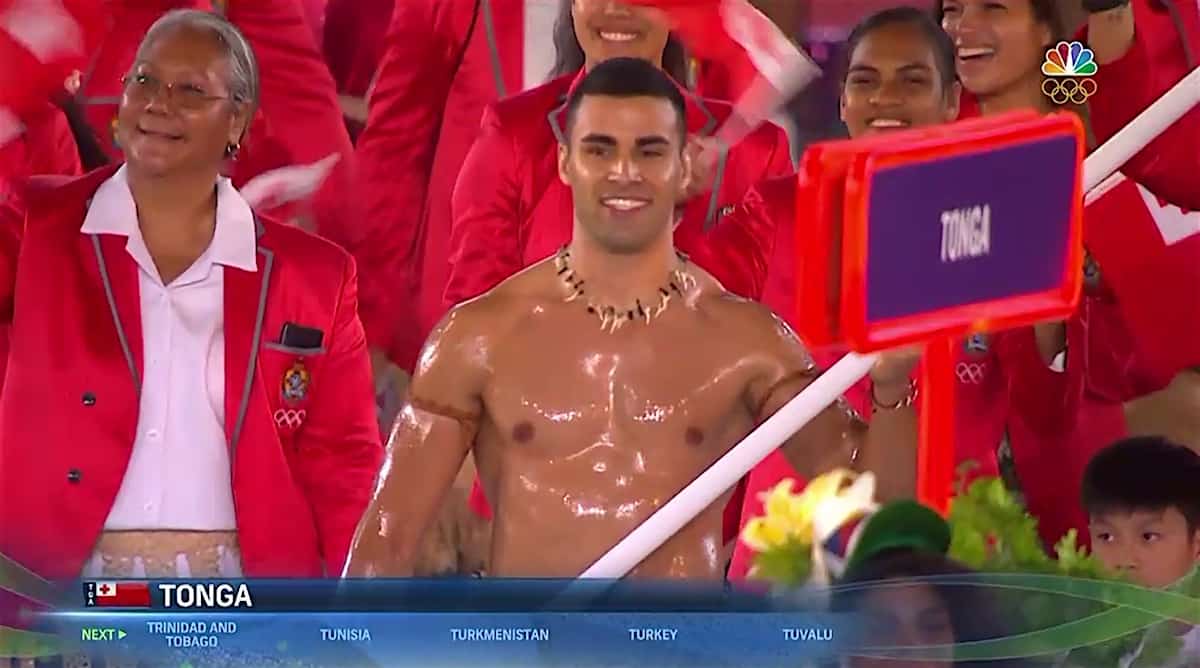 Tongan flagbearer Pita Taufatofua, a taekwondo athlete, broke the internet when he entered the stadium in Rio leading his country's contingent, greased up and smiling broadly.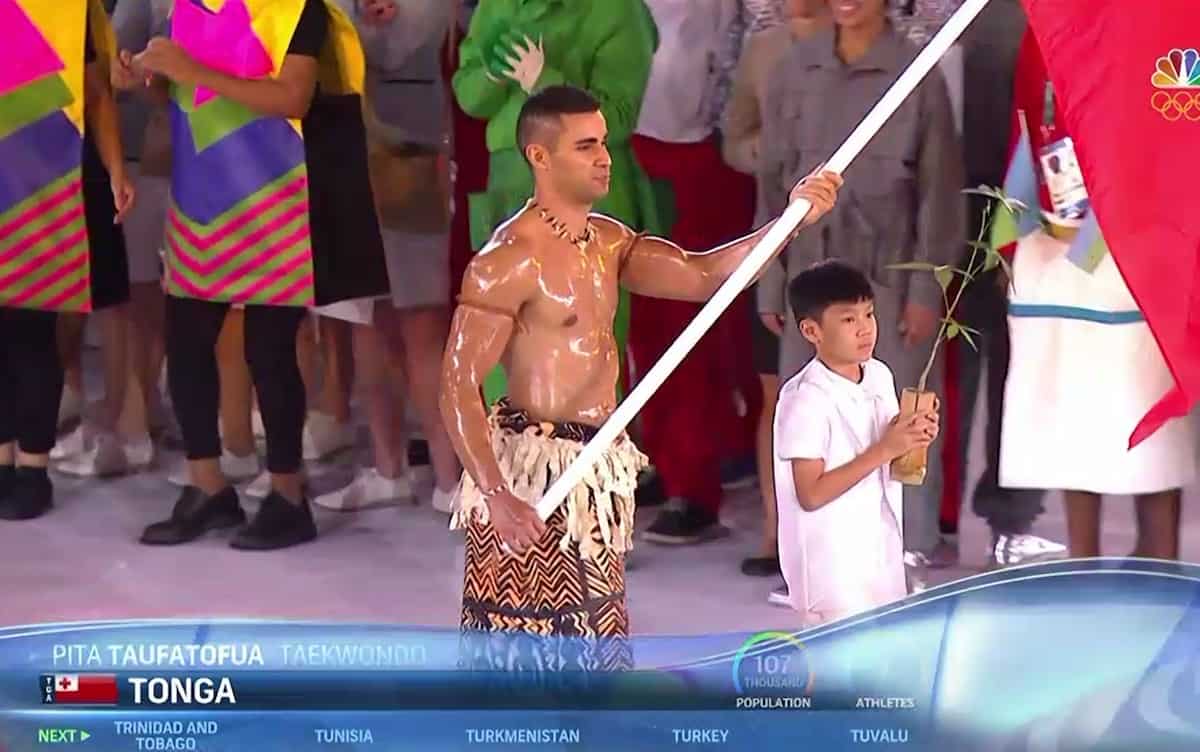 Commentating for NBC Sports, Meredith Vieira nearly fell off her chair when Taufatofua entered.
"Oh, Look at Tonga," she explained. "Wow, look at Tonga!"
Said Hoda Kotb, "Slow that down! We'll just live here for a minute."
"He just became a sensation in Brazil. I can tell you that."
He is expected to compete in the men's 80 kg division of taekwondo on Friday, Aug. 19. He appeared to be confident in his path as long as five years ago when Taufatofua visited a taekwondo museum in South Korea. He signed the guestbook: "Pita Taufatofua. Taekwondo Tonga. Future Olympian."
Taufatofua has modeling experience under his belt already, including showcasing wedding wear for Australian events company Turning Paige. Company owner Kira Keam said the Tongan was not paid to don formalwear for the shoot, which was designed to demonstrate the work of other designers to potential clients.
There are a record 44 out LGBTI athletes who will compete in Rio, as well as three coaches, according to Outsports.com. (Four years ago in London, there were only 23.) There is also one married couple, Helen Richardson-Walsh and Kate Richardson-Walsh, British field hockey players, as well as 11 publicly out male athletes — another record — though none are from the U.S.
Yet.
The numbers keep growing. A list of openly LGBTI athletes compiled by outsports.com on July 11 had 27 names. Today, 42 athletes are out and proud. Just yesterday, NBA star Elena Delle Donne publicly came out on an interview with Vogue — and that was huge: one of the world's hottest basketball players right now, Donne was recently voted Most Valuable Player by the NBA. "She is a once-in-a generation type of player," NBA deputy commissioner Mark Tatum told Vogue. 
Here are some more photos of Taufatofua from his Instagram account:
Oh, we didn't miss it!