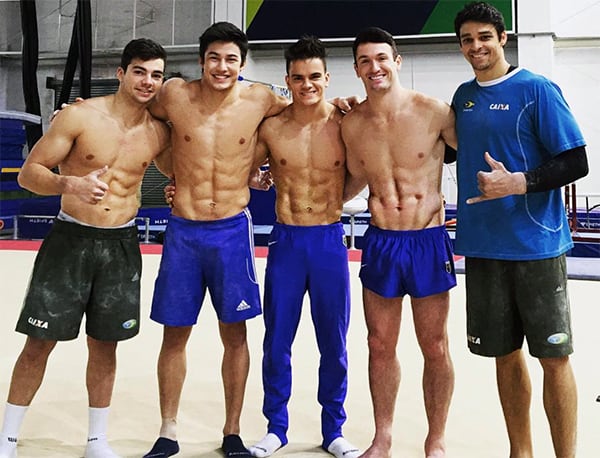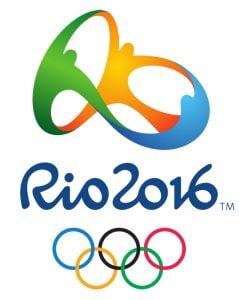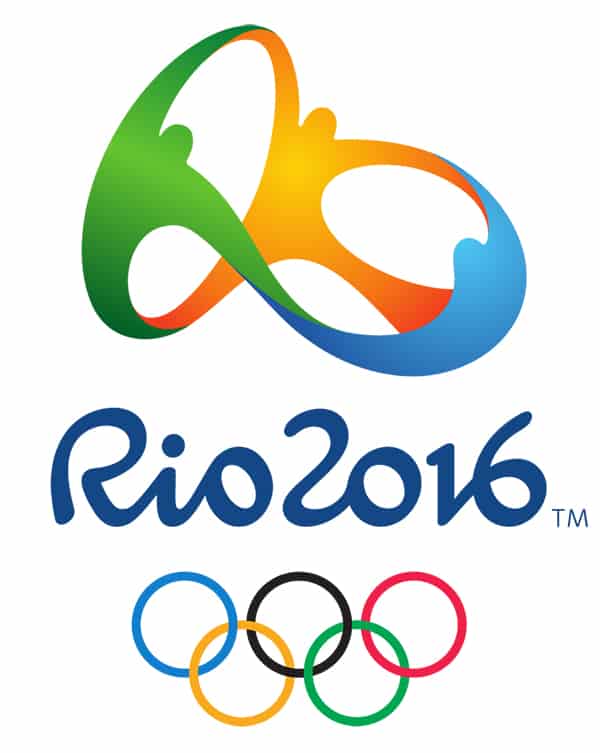 Day 9 of competitions started out with a traumatic off-pool experience for swimmers Ryan Lochte, Gunnar Bentz, Jack Conger and Jimmy Feigen; and it ended with a historical, worship-like experience, as an entire stadium roared when Usain Bolt became the first athlete to win three consecutive Olympic gold medals in the 100m.
The Jamaican sports superstar finished the race in 9.81 seconds, ahead of American Justin Gatlin who took the silver medal. Andre de Grasse of Canada won bronze. Gatlin, who had been banned for doping offenses twice, in 2001 and 2006, was booed by Bolt's adoring fans the moment he came into view.
Known for his flamboyant personality and extreme self-confidence, Bolt didn't disappoint. "Somebody said I can become immortal," Bolt told reporters after the win. "Two more medals to go and I can sign off. Immortal."
When a reporter for Brazilian news channel SporTV asked him about his now legendary status, he corrected him: "I was already a legend."
If you haven't seen it yet, watch Usain Bolt's stunning gold in the 100m here https://t.co/ndXvn5Vq94 #Rio2016 pic.twitter.com/lFM9NwSt90

— BBC Sport (@BBCSport) August 15, 2016
Hahahaha yeah, Usain Bolt clowned everyone in the 100m on Sunday https://t.co/hSO4q73BQr

— SB Nation (@SBNation) August 15, 2016
His fans — inside the stadium and out — agree. Check out the celebration on the streets of Kingston, Jamaica in the video below:
♦
Gymnast Arthur Nory also made history yesterday. For the first time ever, two Brazilian gymnasts shared the podium: he won the bronze and Diego Hypólito took the silver for the men's individual floor exercise event.
https://twitter.com/Emmanuelmacaro/status/764812425816178690
The duo was all over sports news after the win, but Nory is no stranger to media attention. For months, Brazilian news outlets have speculated about his relationship with model Frederico Devito, who's openly gay, after photos Devito posted on social media last year.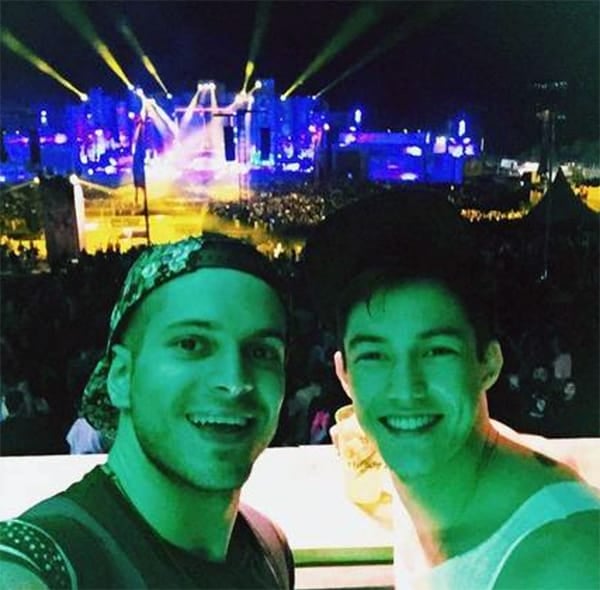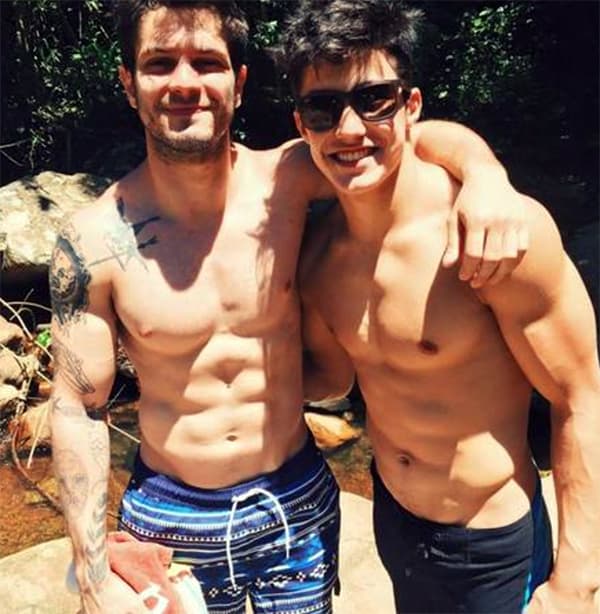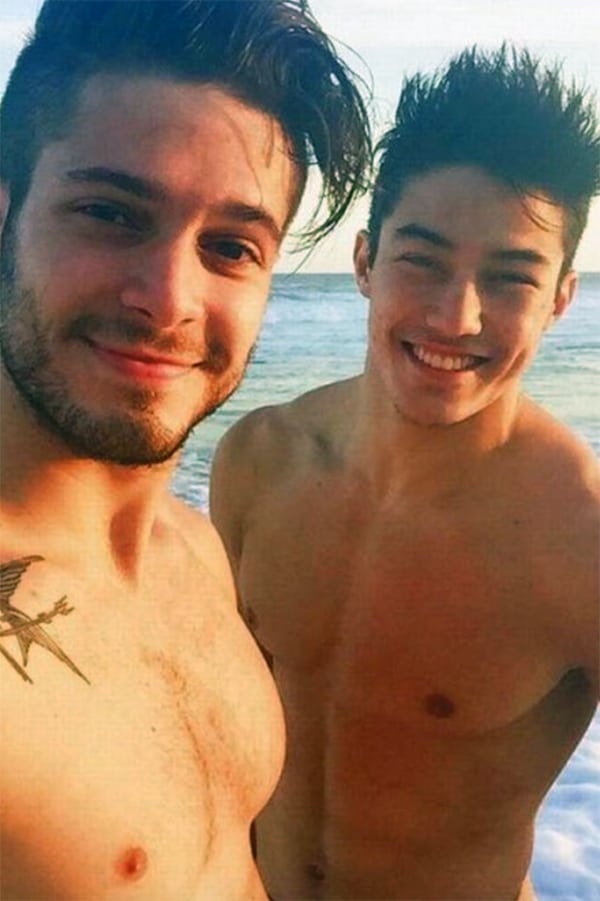 At the time, when Brazilian newspaper Extra asked him about their relationship, he was vague: "I'd rather not talk about it. People talk too much, and they and make up stories," he said. The photos were soon taken down.
Just last week, he replied to a tweet that suggested the two of them were dating: "Guys, that's enough!"
♦
Track and field shocker: sprinter Wayde Van Niekerk of South Africa won the gold medal and broke a 17-year-old record in the men's 400m race. Favorites Kirani James of Grenada and LaShawn Merritt of the United States took silver and bronze respectively.
To give you an idea of how incredible of an athlete Van Niekerk is, said CNN, he's the only athlete in history to run 100m under 10 secs, 200m under 20 secs, and 400m under 44 secs.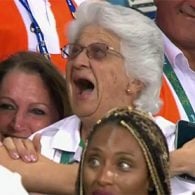 To make his story even sweeter, Van Nierkerk's coach is 74-year-old great-grandmother Ans Botha, who has been coaching track and field since the 1960s.
"She's an amazing woman," Niekerk said on a press conference. "She has played a huge role in who I am today and kept me very disciplined and very focused on the role and who I need to be. I'm very grateful my coach has pushed me to the limit. Anything is possible. I'm just grateful I can trust in her work."
♦
Andy Murray of Great Britain can almost be called Rio 2016's comeback kid. The tennis star is currently ranked world No. 2 in singles, but he was out very early in the double's format, when he played with brother Jamie and lost to Brazilian duo Thomaz Bellucci and Andre Sá.
But yesterday he was back in all his glory. Murray became the first tennis player in history to win two singles gold medals. He defeated Argentina's Juan Martin del Potro — who had already sent fan-favorite and  world No. 1 Novak Djokovic home — in a 4-hour struggle.
He was not the first person to win two gold medals for tennis, however, as BBC's John Inverdale said when he interviewed him after the match.
"You're the first person ever to win two Olympic tennis gold medals. That's an extraordinary feat, isn't it?" But the Scot shot back: "Well, to defend the singles title … I think Venus and Serena [Williams] have won about four each but hadn't defended a singles title before."
Twitter melted for Murray, known and loved for speaking out against sexism:
Yet another reason to love Andy Murray… https://t.co/qWPaIIkNmx

— Nicola Sturgeon (@NicolaSturgeon) August 15, 2016
https://twitter.com/SophiaCannon/status/765098657569968128
On and off the court, a class act. Well played #AndyMurray @Womeninsport_uk https://t.co/zboawuWexD

— Rachel Harvey (@RacheTheHarve) August 15, 2016
♦
Brazilian rugby player Isadora Cerullo's marriage proposal from girlfriend Marjorie Enya might have started a trend. A second proposal happened in Rio, just moments after He Zi of China received her silver medal in the 3-meter springboard event. Boyfriend Qin Kai, a fellow Olympic diver, bent on one knee by the podium and offered the 25-year-old an engagement ring.
She said yes.
"I didn't know that he would propose today, and I didn't expect that I would marry myself out so early," she said in a press conference.
"[Kai] said a lot of things there at the podium. He made a lot of promises, but the thing that has touched me the most is that I think this is the guy I can trust for the rest of my life."
Chinese diver He Zi won silver, then had another special moment as fellow diver Qin Kai proposed to her. pic.twitter.com/KTebQFL35X

— SportsCenter (@SportsCenter) August 15, 2016
Photo credit: Instagram reproductions h/t Extra newspaper