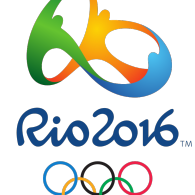 RIO 2016. Team LGBT's Olympic medal count beat every country that criminalizes gay sex. "The publicly out gay, lesbian and bisexual Olympic athletes in Rio outperformed expectations, with 25 of the 53 publicly out athletes winning medals. All told they accounted for 14 medals, when you combine multiple athletes on single teams (e.g., four out women played on the gold-medal-winning Team USA basketball team). Those 14 medals beat every single country that criminalizes sex between people of the same gender. Jamaica, with 11 medals, was the closest such nation to catching Team LGBT. Most countries that criminalize gay sex fared very poorly in the Olympics. Iran, for example, won only eight medals; While 47% of the out LGBT athletes won medals, only 13% of Iranian athletes won medals."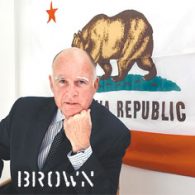 CALIFORNIA. All-Gender Bathroom bill heads to Jerry Brown: "The measure would require businesses and public buildings to designate single-occupancy restrooms as "all gender," as opposed to specifically for men or women. The bill's author, Assemblyman Phil Ting (D-San Francisco), said such a change is more accommodating to transgender people, but also for parents needing to attend to their children or other family members."
NEW YORK. Ithaca College just added 12 'All Gender Restrooms'. "The renovations took place throughout the summer, with a budget of $975,000, and were completed Aug. 11, in time for incoming students to use the new facilities. These restrooms add to the 40 existing gender-neutral restrooms on campus and can be found on the 11th through 13th floors of West Tower. The college's efforts come as support for gender-neutral bathrooms sweeping increases at institutions across the nation."
ISTANBUL. Turkish protesters demand justice for murdered transgender activist Hande Kader: "The murder of Hande Kader, a transgender activist and sex worker, led to a massive protest in Turkey's Istanbul, on Sunday evening (21 August). Protesters chanted slogans and demanded justice for Kader, who was found dead earlier in August. The 22-year-old's body was found mutilated and badly burnt in the neighbourhood of Zekeriyakoy — a village of the Sarıyer district of the Istanbul municipality."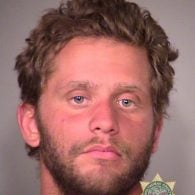 OREGON. Gay man punched in bias attack: "Matthew Holt was booked into the Multnomah County Detention Center on suspicion of fourth-degree assault and second-degree intimidation. He is accused of punching the other man in the face and trying to hit him with a chair around 11 p.m. at the RV park in the 21400 block of Northeast Sandy Boulevard."
NEW JERSEY. Judge allows fired gay teacher's lawsuit against Catholic school to move forward.
FLEXING. Idris Elba is ready to fight.
https://www.instagram.com/p/BJZ3QsHgv-v/?taken-by=7dub
MAINE. A massive snakeskin found in the Maine woods has people flipping out! "Until the type of snake is determined and we can assess the safety risk, we caution people who recreate along the Presumpscot River to remain alert, maintain a safe distance from any wildlife, and report any sightings of the snake to the Westbrook Police Department."
MUSIC. The Weeknd and Daft Punk may be making music together: "Wendy Goldstein, the executive VP and head of A&R for Republic Records, let slip in the interview that her client The Weeknd was in the midst of planning a session with the boys of Daft Punk."
GREEK WEEK. Adam Lambert and Sam Smith are hanging out together in Mykonos.
TOO HOT FOR TUESDAY. Guto Oliveira.