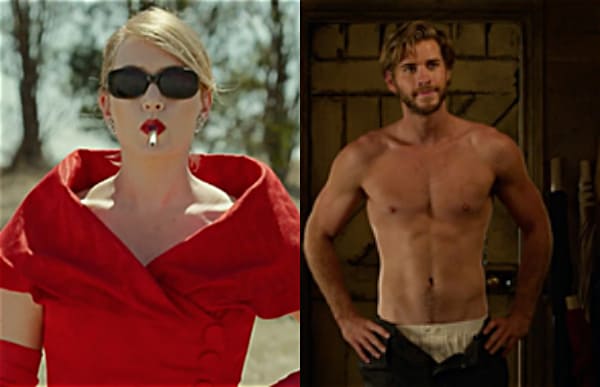 The first trailer for the film The Dressmaker, starring Kate Winslet, Liam Hemsworth and Judy Davis, is here. And if the trailer is any indicator, the film will bring a healthy dose of glamour, charm, old-Hollywood nostalgia, and sex appeal when it hits theatre on September 23.
The film's log-line goes like this: "A glamorous, worldly dressmaker returns to her small Australian hometown to seek the truth behind her notorious reputation. "
Kate Winslet plays Tilly Dunnage, who returns to the small Australian town where she grew up to care for her eccentric mother (Judy Davis) but also ends up scheming with the local sergeant (Hugo Weaving) who has secrets of his own. While home, Dunnage falls for local farmer Teddy (Liam Hemsworth). As she starts to unravel her scandalous past–she was accused of having murdered someone–she transforms the town's women with her haute couture.
The Dressmaker is directed by Jocelyn Moorhouse from a screenplay she cowrote with her husband, P.J. Hogan (My Best Friend's Wedding, among many others).
Watch the trailer below.