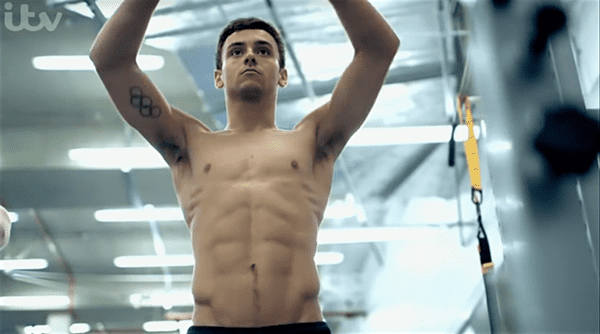 A new documentary on Tom Daley takes a deep dive into his quest for Olympic gold, his experience coming out as a high-profile athlete, and his relationship with Academy Award-winning screenwriter Dustin Lance Black.
Produced by ITV, Tom Daley: Diving for Gold describes itself as "An intimate portrait of one of Britain's best-loved sporting heroes" that "follows Tom Daley's four-year journey from London 2012 until now."
Daley announced that he would be taking part in the documentary last month, though it has been filming for quite some time.
With the Rio Olympics already underway, and the opening ceremonies set to kick off tomorrow, get in the Olympic spirit with this full-length documentary on one of the most famous out athletes in the world.
Watch, below.