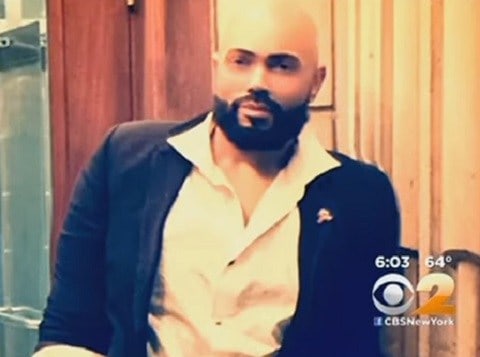 Bayna-Lekheim El-Amin, 42, the man at the center of a brutal attack in a New York restaurant in 2015, was sentenced on Thursday to nine years in prison and three years post-release supervision.
El-Amin was found guilty in May of attempted assault in the first degree and assault in the second degree for an attack on a gay couple at Dallas BBQ in Chelsea.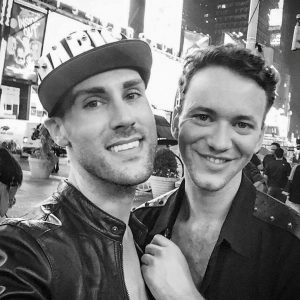 The couple who El-Amin attacked were Jonathan Snipes, 33, and, Ethan York-Adams, 26. The pair have since split.
Video of the attack went viral almost immediately after it surfaced. And though the incident was initially construed as an anti-gay hate crime, it subsequently came out that El-Amin is gay. Additional footage also revealed that Snipes had earlier in the evening assaulted El-Amin with a "light purse." After that altercation ended, there was an interlude before El-Amin retaliated by hitting Snipes over the head with a chair.
Snipes had, however, claimed that El-Amin called him a faggot and insisted that he and his boyfriend were attacked because they were gay. El-Amin says he never used a gay slur against the couple.
Gay City News reports on Thursday's sentencing:
"The jury rejected your claim of self-defense," said Arlene Goldberg, the judge who heard the case in Manhattan Supreme Court, on September 15. "That you did not cause serious physical injury to them was only a matter of luck." […]
"The case boils down to this defendant took it too far," said Leah Saxtein, the prosecutor on the case, during the sentencing. "He decided to get revenge… He used a dangerous instrument to strike them in the most vulnerable part of the human body."
As news of the incident played out in the media, what was first thought to be an anti-gay hate crime was reinterpreted by some as underscoring a dangerous message about race:
On May 27 of this year, Robb Stone, an artist who now lives in Los Angeles, posted a Facebook picture of Snipes and York-Adams with lengthy text that described them "a pair of Privileged assholes." Within 10 days, the post had 569 shares and 769 likes.
Ultimately, the view became that El-Amin was facing multiple felony charges because Snipes and York-Adams were white and El-Amin was black.
The judge disagreed with this interpretation, saying, "I know that you want to cast this, your supporters as well, as an issue about race. I don't see it that way… When you picked up that chair that was a criminal act that cannot be excused."
During the sentencing, El-Amin referred to Snipes and York-Adams as "drunk white men who felt they were entitled to swing on me."
According to the NY Daily News, El-Amin also said on Thursday, "I feel like my race was involved in that … if the situation was reversed and I would have went up to them, it would have been different. It wouldn't have come out the same."
On social media, many called out the sentencing as draconian.
The White guy attacked him, but he gets 9 years https://t.co/xYfJ8BCC4l

— Brother Nyght (@wondermann5) September 15, 2016
[Editor's note: A previous version of this story failed to mention that El-Amin is gay. Previous reporting here at Towleroad has mentioned this fact and it was an error not to mention it again here. Reaction to the sentencing on social media was also added.]