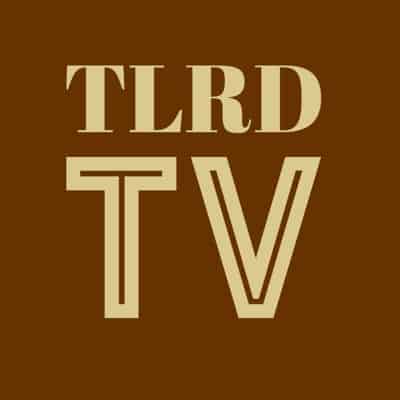 CORRUPT POLITICS. New Clinton ad hits Donald Trump on Trump Foundation. "The ad specifically refers to the $2,500 fine Trump paid to the Internal Revenue Service after it was revealed that a $25,000 donation from the foundation was made in 2013 to Florida Attorney General Pam Bondi as her office considered whether to pursue a fraud investigation into Trump University, the real-estate seminar program that the ad refers to as a 'sham university.'"
ON THE TRAIL. Michelle Obama to campaign for Clinton.
PROGNOSIS. Nate Silver calls the election "highly competitive", says Trump has 1 in 3 chance of winning.
Trump has a 1 in 3 chance of winning the election. It's highly competitive, folks. https://t.co/IDN3p4wsz4 pic.twitter.com/hIcskC1rGX

— Nate Silver (@NateSilver538) September 14, 2016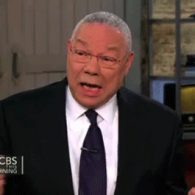 COLIN POWELL. Former Secretary of State calls Trump a "national disgrace" in emails: "In an Aug. 21 email from Powell to Miller, he blasted Trump for embarking on a "racist" movement that believes President Obama was not born in the US. 'Yup, the whole birther movement was racist,' Powell wrote. 'That's what the 99% believe. When Trump couldn't keep that up he said he also wanted to see if the certificate noted that he was a Muslim.' Powell told BuzzFeed News, 'I have no further comment. I'm not denying it.'"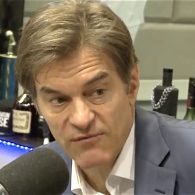 DR OZ. Trump scraps plan to discuss medical exam with Dr. Oz: "Instead, Mr. Trump, 70, will appear on the "Dr. Oz Show," but the two men will have a general discussion about health and wellness, not one anchored to the fitness of one of the two major candidates for president."
BIGGEST QUACK ON TV. Trump and Dr. Oz are made for each other: "Over the course of those 500 episodes, Oz has spoken about health issues ranging from insomnia to cancer. But he has also peddled questionable (at best) and misleading (at worst) health advice: he has extolled the benefits of homeopathy (which several scientific megastudies have found to be no more effective than placebo), suggested that children are being poisoned by aresnic in apple juice (also not true), and peddled weight-loss cures like green coffee bean and Garcinia cambogia extract as "simple solutions" and "miracle pills" (they are neither and also potentially dangerous). Eventually, Oz was brought before Congress to testify about the scientific-basis of many of the claims he had made on his show."
DAVID PLOUFFE. Trump is the heaviest presidential candidate since Taft.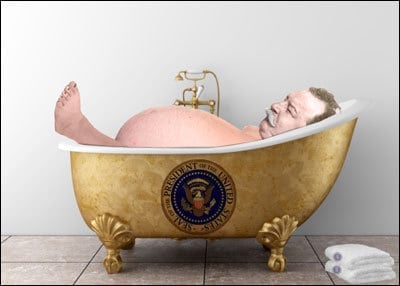 TRUMP'S HEALTH. It's "unbelievable" according to Ivanka.
WATCH: "His health is unbelievable." @IvankaTrump on her father's health and the release of his medical records. https://t.co/xTKGXBErvK

— Good Morning America (@GMA) September 14, 2016
CHICAGO. 89-year-old popsicle vendor will get to retire after GoFundMe campaign raises money: "As I was driving down 26th st in the Little Village area in Chicago where I was born and raised. I saw this elderly man struggling to push is paleta cart (Popsicle cart). It broke my heart seeing this man that should be enjoying retirement still working at this age. I had to pull over and took this picture."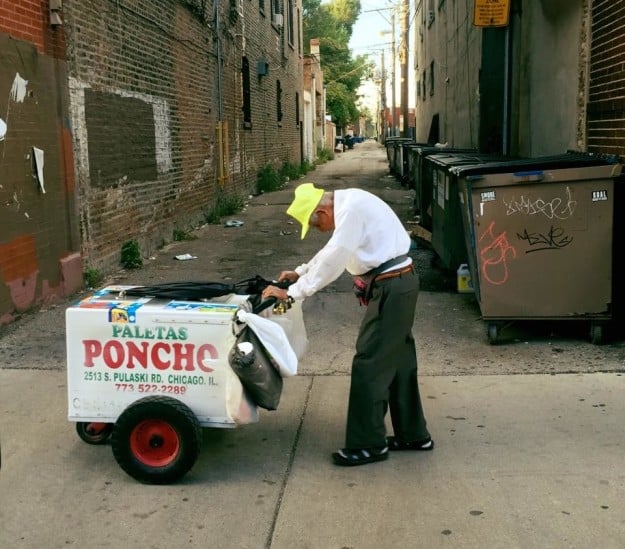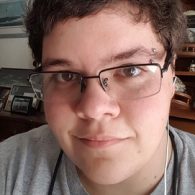 SCOTUS. ACLU asks Supreme Court not to review Virginia case protecting transgender student's restroom access: "We are filing our brief early so that the Supreme Court can consider the request for review as soon as possible," said Joshua Block, a senior staff attorney with the ACLU's LGBT Project. "We hope the Supreme Court rejects the school board's request to hear the case and that Gavin will finally be able to attend high school without being singled out and stigmatized every time he has to do something as basic as using the restroom. Every day that the stay remains in effect, Gavin loses another day of his senior year that he will never get back."
I SIT WITH KAEPERNICK. Posters by artist Jeff Rothberg spring up around Brooklyn. "Rothberg said he put up the posters in Flatbush, Crown Heights, Prospect-Lefferts Gardens, Prospect Heights, Bedford-Stuyvesant and Williamsburg between 1 and 5 a.m. Sunday morning to prep for the start of the regular professional football season."
HEINOUS REP. STEVE KING. Colin Kaepernick is helping ISIS: "I understand that he has an Islamic girlfriend that is his fiancée and that this has changed him, has taken on some different political views along the way, this is activism that is sympathetic to ISIS," he told host Steve Malzberg. "For me, if I'm the coach, I would say, 'You're done. Until you take a knee and beg forgiveness from the American people, you're not going to set foot out on this field again.'"
https://www.youtube.com/watch?v=baAI_rCJgFI
TIM COOK. The Airpods won't fall out of your ears. "In a wide-ranging and exclusive interview with ABC News' "Good Morning America" set to air on Wednesday, Cook told Robin Roberts that he had used the new headphones in a number of scenarios without incident, including on a treadmill and while dancing."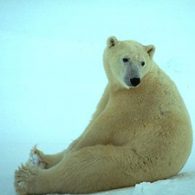 RUSSIA. Scientists at remote arctic outpost trapped by polar bears: "We have issued a recommendation for the station's personnel to use extreme caution, not to leave the station without a serious need and continue only with possible meteorological observations", Shevchenko said. "Instructions were given to the Mikhail Somov expedition vessel, that will reach the station in about a month, to deliver dogs, as one of the station's canines was killed by a bear, and also flares and other pyrotechnical devices needed to scare the animals away."
OREGON. Police defuse encounter between Benson High School students and anti-gay protesters: "…students took signs from the protesters and that sandwiches were thrown during the encounter. He didn't know whether the protesters or students threw the sandwiches. No one was arrested, and police didn't know of any injuries, Price said."
MH370. Scorched debris suggests missing plane caught fire. "Fragments of what appear to be burnt debris found on a beach in Madagascar could lead to a breakthrough in the case to solve how Malaysia Airlines flight MH370 vanished more than two years ago. Discovered by American independent investigator Blaine Gibson – who has previously found other parts that were confirmed to be from MH370 – the material is the first to show signs of exposure to heat or fire.
NEW COUPLE ALERT. Ryan Seacrest and Adriana Lima are dating.
FLASHBACK. Does This Video Show Britney Spears Realizing Ryan Seacrest Isn't Gay? – WATCH
ON THE ROAD. Behind the wheel of Uber's first self-driving car.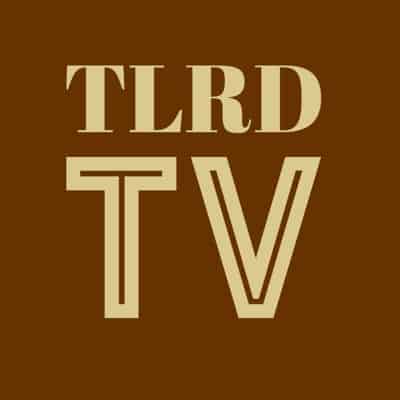 HUMP DAY HOTTIE. Andreas Drakis.
https://www.instagram.com/p/BJum7oBjcZq/?taken-by=missdrakis
https://www.instagram.com/p/BJlDz1QjIYY/?taken-by=missdrakis
https://www.instagram.com/p/BIJgsLpjhfL/?taken-by=missdrakis
https://www.instagram.com/p/BHC_vPZD_bu/?taken-by=missdrakis