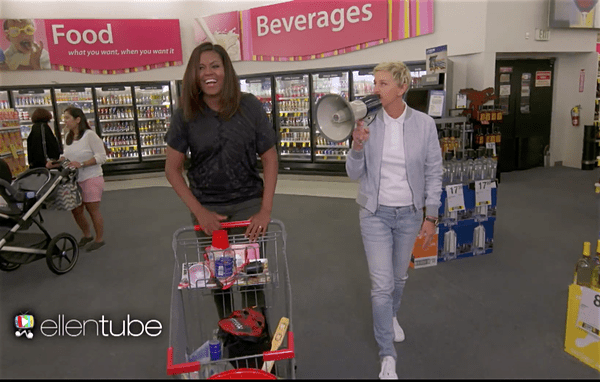 "This is not how you behave in a CVS."
To help prepare First Lady Michelle Obama for life after The White House, Ellen DeGeneres took her to a CVS to get her reacclimated to living as a civilian.
Much like when Ellen took Britney Spears to a mall, Ellen exercised her and FLOTUS' celebrity status at CVS to behave pretty much how they wanted. Though Mrs. Obama was often trying to reign in Ellen's antics.
Ellen had the First Lady drinking boxed wine (which the pair also shared with everyone in the store), reading romance novels, and in general drawing attention to themselves.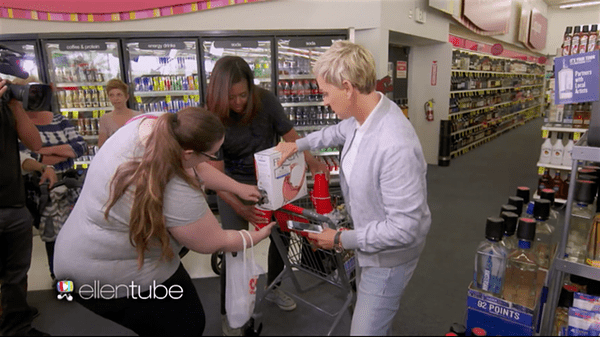 Mrs. Obama was fed up with Ellen by the time the trip ended. "You are really not a good person to shop with," she said. And that was before Ellen got into Mrs. Obama's shopping cart.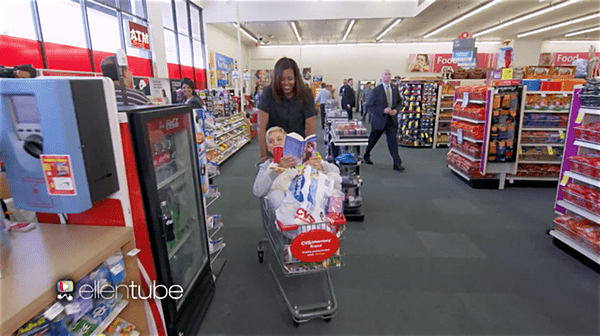 Watch, below.