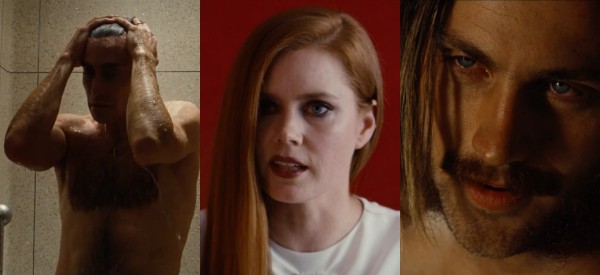 The first trailer for Nocturnal Animals, the second feature from designer and director Tom Ford, has just been released.
The film stars Amy Adams, Jake Gyllenhaal, Michael Shannon, and Aaron Taylor-Johnson. Adams and Gyllenhaal play a divorced couple who discover dark truths about each other and themselves.
Amy Adams stars as a Los Angeles artist in the middle of a creative crisis. She receives a manuscript from her ex-husband (Jake Gyllenhaal) despite not having spoken to him in nearly 19 years. The story he has written details a bloody crime committed by a band out outlaws against a family of three, and it's a story Adams' character quickly believes is an act revenge. As the two stories unfold, Ford spins a wicked tale of past and present choices.
Wrote The Hollywood Reporter after the film premiered in Venice,
David Lynch meets Alfred Hitchcock meets Douglas Sirk in Nocturnal Animals, a sumptuously entertaining noir melodrama laced with vicious crime and psychological suspense, which more than delivers on the promise of A Single Man, writer-director Tom Ford's first foray behind the camera seven years ago.
Nocturnal Animals will hit select theaters on November 18 and open nationwide on December 6.
Watch the trailer, below.