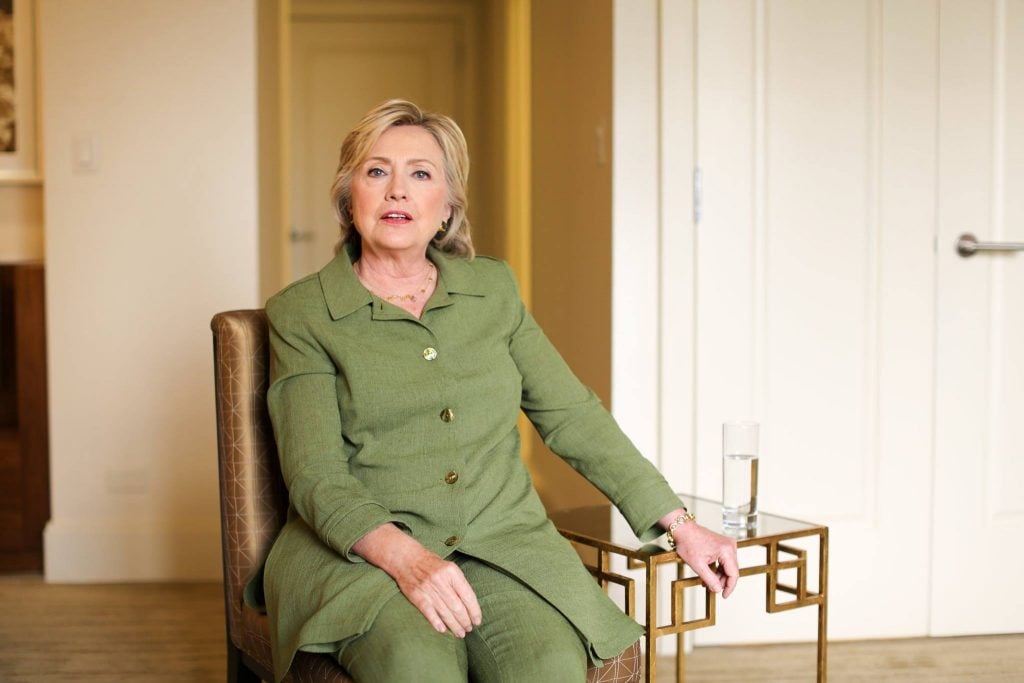 Hillary Clinton sat down to be photographed by the popular Facebook account Humans of New York and got personal about the public perception that she is 'cold' and 'unemotional.'
Clinton opened up about what it was like as young woman attempting to enter the legal world, a world that at the time was not only predominantly male but also hostile to women entering its ranks:
"I was taking a law school admissions test in a big classroom at Harvard. My friend and I were some of the only women in the room. I was feeling nervous. I was a senior in college. I wasn't sure how well I'd do. And while we're waiting for the exam to start, a group of men began to yell things like: 'You don't need to be here.' And 'There's plenty else you can do.' It turned into a real 'pile on.' One of them even said: 'If you take my spot, I'll get drafted, and I'll go to Vietnam, and I'll die.' And they weren't kidding around. It was intense. It got very personal. But I couldn't respond. I couldn't afford to get distracted because I didn't want to mess up the test. So I just kept looking down, hoping that the proctor would walk in the room. I know that I can be perceived as aloof or cold or unemotional. But I had to learn as a young woman to control my emotions. And that's a hard path to walk. Because you need to protect yourself, you need to keep steady, but at the same time you don't want to seem 'walled off.' And sometimes I think I come across more in the 'walled off' arena. And if I create that perception, then I take responsibility. I don't view myself as cold or unemotional. And neither do my friends. And neither does my family. But if that sometimes is the perception I create, then I can't blame people for thinking that."
Clinton's letter of sorts to Humans of New York comes just a day after Republicans accused her of appearing"angry", "defensive", and not smiley enough during Wednesday night's Commander in Chief Forum on MSNBC.
@HillaryClinton was angry + defensive the entire time – no smile and uncomfortable – upset that she was caught wrongly sending our secrets.

— Reince Priebus (@Reince) September 8, 2016
Clinton responded to that criticism with her usual aplomb.
Actually, that's just what taking the office of President seriously looks like. https://t.co/Pyn92mesom

— Hillary Clinton (@HillaryClinton) September 8, 2016
Last night, Trump chose to talk about his deep admiration and support for Putin.

Maybe he did it with a smile. pic.twitter.com/IjcqT5Z4KZ

— Hillary Clinton (@HillaryClinton) September 8, 2016
She's certainly smiling now.