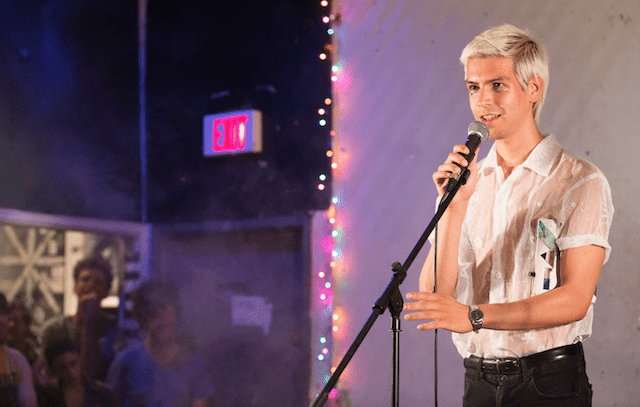 Saturday Night Live has just added gay Latino comedian Julio Torres to its writers room for the upcoming season of the late night sketch show.
The news comes on the heels of SNL announcing that this year's cast will include the first Latina cast member in the show's history.
The upcoming season will also be the first time that an out gay man has been the head writer for SNL. Other People director Chris Kelly was named one of the show's two head scribes last month.
Mic reports on Torres' background:
Torres has previously starred in two web series on the digital platform Más Mejor, a Latino-themed comedy site started by SNL alums Fred Armisen and Horatio Sanz. He's also a much-lauded comedian who has been named one of Comedy Central's Comics to Watch, one of Just for Laughs' New Faces and a finalist for the Andy Kaufman Award, according to Brokelyn. 
Torres has also previously worked as a guest writer for SNL.
Speaking with Brokelyn, Torres said that he prefers to make fun of things he loves rather than what he hates. "If ever I'm making a joke about Cate Blanchett, it's because I like her so much," he explained. "When there is stuff I don't like, I don't talk about it, because why would I?"
Torres also says that while being gay and Latino figure into his identity, the label he feels a stronger affinity to is 'Space Prince':
"I've never been good or too interested in making jokes about or having material about being Latino or being gay or any of those things. They're very much part of who and what I am, but I feel like the one sort of label that I do feel a strong creative connection with — because I do feel a connection with the other two in other ways — but creatively what I do feel connected to is the idea of being from elsewhere."
Watch some of Torres' work, below.
[h/t NNN; top photo via Mandy Tucker, Brokelyn]