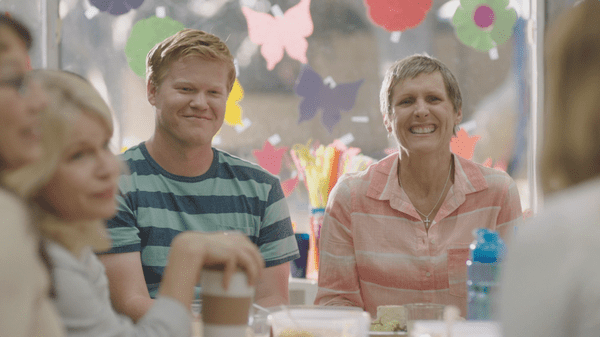 Actress Molly Shannon gives a heartrending performance in the new indie film, Other People. The role has already generated Oscar buzz for the SNL alumna. 
Other People is the first feature from writer/director Chris Kelly, who recently became the first out head writer at SNL. 
The film follows a struggling comedy writer, fresh from breaking up with his boyfriend, as he moves home to Sacramento to help his sick mother. Living with his conservative father and younger sisters, he feels like a stranger in his childhood home. As his mother's condition worsens, he tries to convince everyone (including himself) he's "doing okay."
Other People played at both Sundance and Outfest this past year.
In addition to Shannon, the film stars Jesse Plemons (who turns in a powerhouse performance) along with Bradley Whitford, Maude Apatow and June Squibb.
The film is currently open in select theaters across the U.S. and is also available on iTunes and other VOD services.
Watch a trailer for the film, below.