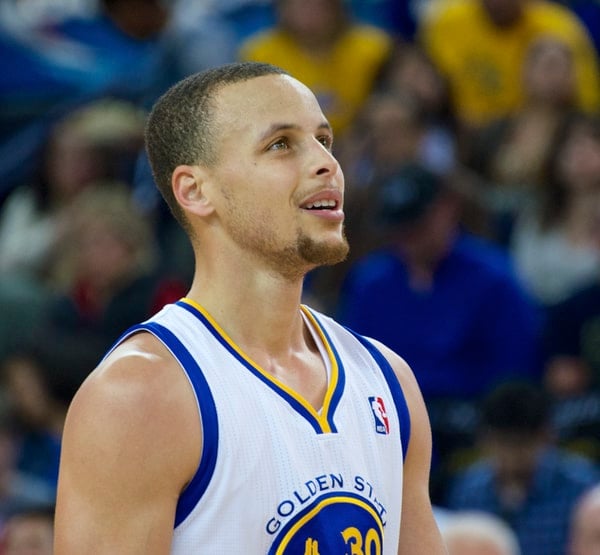 NBA star and Charlotte native Steph Curry has called for North Carolina to change its anti-LGBT bathroom bill, HB 2.
In an interview with the Associated Press, Curry remarked that it is "unfortunate" that HB 2 has drawn so much attention to the Tar Heel state. He also says that he is for "equal and fair rights for everybody."
Curry said that he believes North Carolina will continue to be dogged by HB 2 until lawmakers do something to change the bill.
"I think it's unfortunate for our city and our state to be under the microscope with HB2 and how it's unfolded. I'm all for equal and fair rights and treatment for everybody. Until it gets addressed, until some changes are made, this could be a recurring theme in North Carolina. I don't want that happen." […]
"The All-Star Game has been moved, the NCAA Tournament, things that would bring so much joy and support to the city, mainstay events. But I think it's a conversation that will continue until changes are made. I don't have any answers as to how that will happen, but hopefully it happens sooner rather than later."
Curry's comments come in the way of the NCAA and the ACC this week pulling championship events from North Carolina over the discriminatory law. As Curry noted, the NBA has also pulled the 2017 All-Star Game from Charlotte because of HB 2.
CBS Sports writer Ananth Pandian noted that Curry remained silent about HB 2 last March when the issue first grabbed the national spotlight. "Curry isn't taking a real hard political stance here," Pandian says, "but he is advocating for change. With his star stature in the NBA, he should hold a lot of weight in North Carolina." He adds, "Only time will tell if the state repeals or makes significant changes to HB2. As long as star athletes like Curry keep speaking out against it, the law continues to be a bad look for North Carolina."
Watch a news report on Curry's somewhat Tepid reaction to the NBA's decision to pull the 2017 All-Star Game from Charlotte, below.
[Photo via Wikimedia]