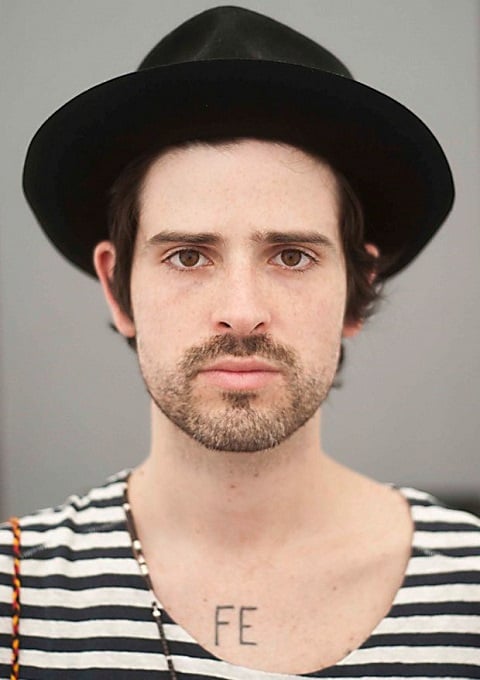 This week in New Music: k.d. lang works magic on a collaboration with Neko Case and Laura Veirs, Devendra Banhart knows how to please his fans on Ape in Pink Marble and Merchandise channel Depeche Mode to (mostly) good effect on A Corpse Wired For Sound.
---
case/lang/veirs – case/lang/veirs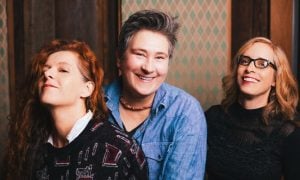 case/lang/veirs, a collaboration between k.d. Lang, Laura Veirs and Neko Case actually came out in June so apologies for the delay but it's worth waiting for.
Legend has it that the album came about when lang moved to Portland, Oregon and emailed Veirs and Case suggesting a collaboration. "I think we should make a record together," wrote lang. Veirs and Case replied within an hour saying "yes please." "There was no question," says Case.
Two and half years later comes the result, a collection of 14 stunning tracks highlighting the best each has to offer. On an album like this there could be a possibility that one voice will dominate. However, the trio came together with a vague idea and collaborated on most of the tracks in progress. The result is frankly stunning. As a vocalist, lang is probably the most recognizable throughout.
case/lang/veirs would appear to be a one-off project. It will leave you wanting more but it's a good thing you can't have it because you can't better perfection. The "folk-punk girl group thing" lang envisioned was not to be. If they do make a follow-up that would be a joy to listen to.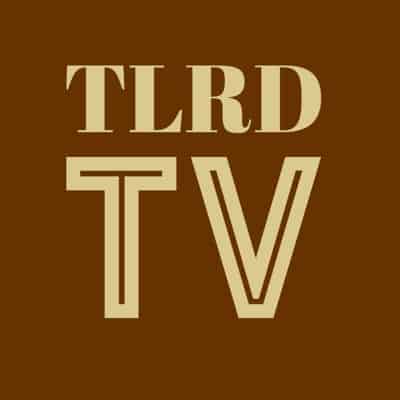 ---
Devendra Banhart – Ape in Pink Marble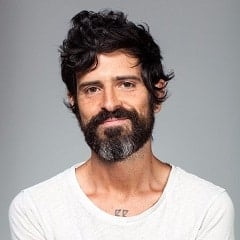 Devendra Banhart (above and right) has been plugging away since 2002 and has issued eight albums to date, the best of which is probably 2005's Cripple Crow, a sprawling 22-track collection that suggested great things to come.
However, he has since been left to ride the coattails of some of his contemporaries including Bon Iver, Sufjan Stevens, Mount Eerie, Andrew Bird and Grizzly Bear.
Working with the same team present on 2013's Mala, Ape In Pink Marble continues with some of the problems that have beset Banhart's career, namely two tracks (Fancy Man," "Fig In Leather") that are goofy at best and entirely out of tone with the rest of the album.
It's a shame because there are some fantastic songs here including the trippy "Theme for a Taiwanese Woman in Lime Green" and the forlorn "Mourner's Dance."
However, the album is overall just a touch complacent. Banhart has a huge following, he knows what they want and for the most part he plays to his audience. That works for him and his fans but this is not a Mount Eerie-style breakout album.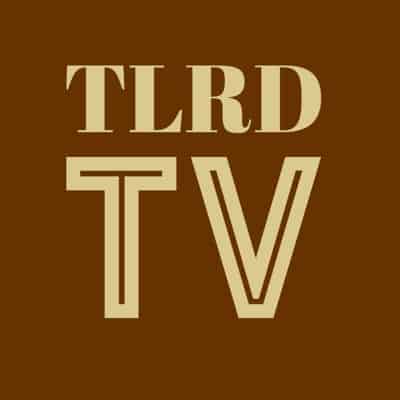 ---
Merchandise – A Corpse Wired For Sound
Florida natives Merchandise had something of a breakthrough with their 2014 album After The End. Given their no frills, home recording ethic and a penchant for an aggressive sound, that album cooled their jets a touch and even produced the closest they've come to a pop song in the form of "Enemy."
For their latest album " A Corpse Wired For Sound," Merchandise would appear to be at least attempting to throw off their reputation for dirgy insularity self-described as a "distended corpse … forever singing in spite of everything."
Their first recorded in an actual studio, the album embraces a wide-open almost stadium rock feel, closer to U2's sincerity than overblown mid-career Coldplay.
It mostly pays off. Although there's nothing here as immediately accessible as on After the End, on songs like "Right Back To The Start" the band seem to be chanelling Depeche Mode darkness of all things. That continues through "End of the Week," "Shadow of the Truth" and "Silence" but those tracks are broken up by the lousy "Lonesome Sound."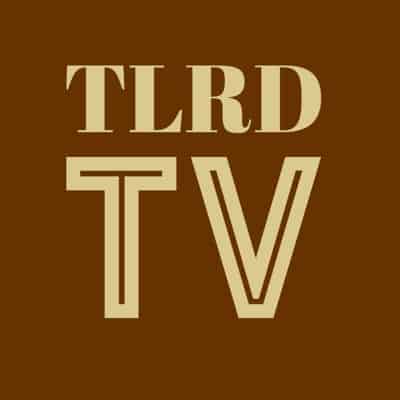 ---