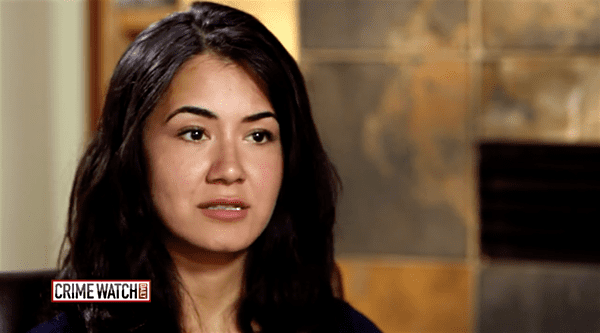 Sitora Yusufiy, the first wife of Orlando shooter Omar Mateen, is speaking out about her relationship with the man responsible for the deadliest mass shooting in American history.
In an interview with Crime Watch Daily, Yusufiy says that she believes Mateen was gay and that his attack on the Pulse nightclub was motivated by a desire to win the approval of his father, Saddique, who often publicly disparaged gay people.
Sitora Yusufiy believes her ex-husband was gay and continually tormented by what she calls his homophobic father, Seddique Mateen. Sitora says Omar lived life in the shadows.
Yusufi tells Crime Watch Daily she is absolutely adamant her ex's pledge to ISIS in the midst of the horror was a ruse. Sitora says he was really just out to win the approval of his dad, who often publicly disparaged gays.
"When I heard that he pledged to ISIS, I immediately knew that was nonsense, because I knew Omar," Yusufiy says.
Yusufiy is convinced that Mateen was gay in part at least because "he never was sexually interested" in her. "There was no sexual connection between us," Yusufiy explains.
Yusufiy also says that Mateen used gay dating apps and frequented gay nightclubs, proof in her mind that he was gay. "There's no other way to explain him having so many dating site apps and visiting clubs and dancing with gay men and confiding in them."
Some, however, have suggested Mateen may have been using gay dating apps as a sort of reconnaissance tool to find out more about the men he was targeting.
Yet according to Yusufiy, Mateen was wrestling with homophobia he had internalized from his father. "Omar would always say [gay people] are the biggest sinners, and they can't be–they should not be alive," she says. And much of that rhetoric Mateen adopted from her father.
According to Yusufiy, Mateen's father also made fun of him in public for acting in a manner he perceived to be 'gay.'
Yusufiy has previously gone on the record as saying she believes Mateen was gay. 
Other individuals have come forward saying they recognized Mateen from gay dating apps and gay clubs. One gay man who went to high school with Mateen says he believes Mateen was gay and that he hit on him. Another man claims to have been Mateen's lover. However, the FBI has said they have no evidence which leads them to believe that Mateen was gay.
Watch both parts of Yusufiy's interview, below.