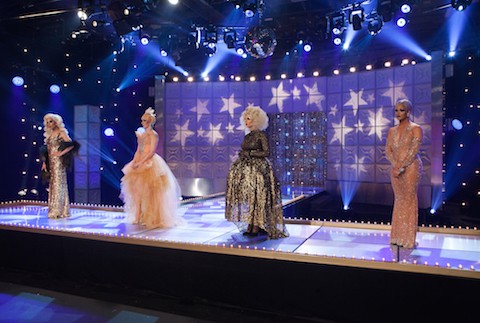 Before we spill all the tea on the finale of RuPaul's Drag Race All Stars, let's take a minute to discuss the season as a whole (and save the juicy spoilers for below).
This may have been the best season of any RuPaul's Drag Race (and, hot take, possibly one of the best seasons of any reality competition show ever). Not only was the collection of queens topknotch, but they constructed a nail-biting season where charisma, uniqueness, nerve and talent were tested at every turn. Of course, the twist where the girls choose who goes home was inspired, but even the challenges they put together were stellar. You really got the sense that you were seeing these performers pushed to their limits and giving us everything they've got.
The caliber of queens on display consistently churned out jaw-dropping, gag-worthy lewks and showcased some of the most clever, thoughtful entertainment anywhere on television. These are artists in every sense of the word, and it is bonkers to think of a world in which they never got this exposure. Praise Ru.
I already can't stop fantasy casting All Stars 3. (My fantasy draft would include Ongina, Jessica Wild, Ivy Winters, BenDeLaCreme, Laganja Estranga, Acid Betty, Naomi Smalls, Kim Chi, Dida Ritz and Willam. Leave yours in the comments!)
But enough about the future, we've got a finale to recap. Onward, to our spoiler-filled recap, below!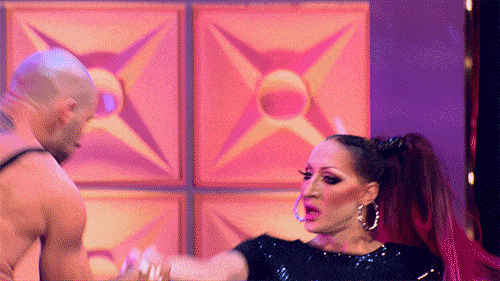 The ladies enter the work room after last week's shocking elimination, and Alaska is still reeling. Her time in the bottom three last week left her seriously shook, though it was Detox's surprising choice to save Roxxxy that gagged Ru. Katya reveals she would have sent Roxxxy packing if she had been chosen the lip sync victor. Everyone knows that was the right choice, so it's not like this causes a big to-do.
Michelle Visage is in the house to give the girls their final challenge. They will be writing and recording their own original rap verses for RuPaul's new track "Read U Wrote U," appearing on Ru and Michelle's podcast, What's the Tee?, and then performing an elaborately choreographed live lip sync to their raps on the runway.
The final choreo for previous Drag Race seasons (i.e. hairography and chiffonography) and the resulting music videos were always a little cheesy, but choreographer Travis Wall has put together some stunning routines for these pros. Most of the queens do a decent job. The exception is Katya, who blows the competition away with aerial splits and headstands that are sure to steal the show.
She's also the star of the podcasting segment, carrying on an easy conversation with the hostesses that is alternately heartwarming and hilarious. Very #onbrand for her. Detox is charming as well, discussing the influence of Thierry Mugler on her runway fashión. Although these convos appeared to be the most straightforward component of the challenge, the sitdown with Ru and Michelle sends Alaska for another loop. Ru brings up the RoLaskaTox alliance, and it throws Alaska into a tizzy when she returns to the work room, so much so that she can't even be in the proximity of Detox and Roxxxy.
It's not quite as off-putting as her meltdown last week, and it's certainly a lot shorter. Tensions subside, and humor is back in full-effect when the gals get ready for the runway.
In my favorite one-liner of the night, Roxxxy asks what everyone's favorite moment of the season was, and Alaska answers with a perfect callback to Roxxxy's season five villainy, shooting back without missing a beat, "When you were in the bottom two." I can't imagine producers didn't pull some strings to create this moment, but it was still a delicious reminder that Roxxxy Andrews is a rancid, mean queen. #neverforget.
The rapping performance is about ten times better than it needs to be. It is hands-down the most wholly satisfying choreography this show has ever done, and the girls' rhymes themselves were better than expected.
Sure, Roxxxy stunk up the joint a little, but not enough to bring down the overall show. Only Todrick Hall seems to be truly into her portion of the show, reinforcing my firm belief that he's got terrible taste and must go. (It also made me long for an alternate world where Alyssa rightfully made the top four and made this super group even more superior.)
Ru asks the queens why they deserve to win. Alaska starts things off with a totally flawless response that name-checks some of Drag Race's greatest moments and flaunts her fanaticism. Alaska knew (or expected) this question was coming, and she prepared accordingly. Katya also has a bit ready that blends her kooky Russian caricature with an earnest moment of gratitude for Ru helping her believe in herself. It's sweet and funny and perfect. Detox emphasizes her fashion sense, and Roxxxy, well, who cares?
The judges "deliberate," but, in true reality-TV fashion, these final deliberations are always crafted to make it seem like every finalist could realistically win, and we all know that's not the case.
Ru doesn't even allow Roxxxy to entertain the idea she was a first-runner up. Before the final lip sync, she tells her she hasn't made the cut, righting last week's terrible wrong, and leaving us with a final three.
The sync itself is a bit of letdown. Slower numbers rarely provide breakout moments. Tonight's "If I Were Your Woman" by Gladys Knight and the Pips was a missed opportunity to give these three outstanding performers a chance to do something more dynamic. The only notable choice was Alaska's deliberate make-up smear. A nice touch, but not particularly thrilling.
And the winner is …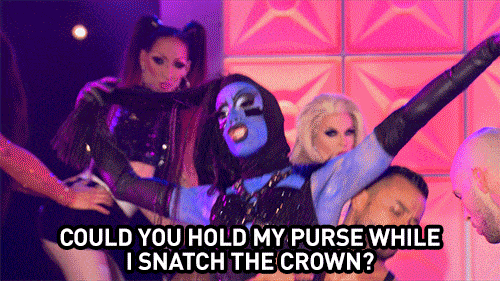 1. Alaska, duh. Her spot at the top of the heap was more than well-earned. Like Bob the Drag Queen's win last season, Alaska's victory is the result of a player really studying the game and coming prepared. That's not to deny her talent and competency. If anything, I think it speaks to her work ethic.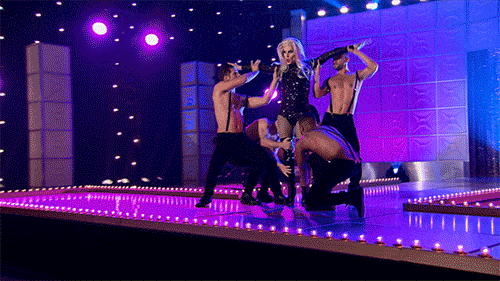 2. It was a close call, but Katya eked out a second-place finish, in my mind. She struggled at times, but she's got a firm grasp on who she is as a performer. I love what Ru said about her comedy: "Everybody's invited to the party." That's what endears her so much to fans. She also gives the best confessional interviews this side of Bianca del Rio.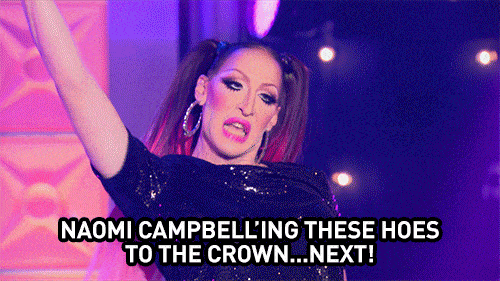 3. I've got to hand it to Detox. She rode a consistent wave throughout this competition, delivering mostly strong performances in the challenges and slaying the runway week after week. With Alaska getting most of the attention for her dominance, it's easy to forget that Detox won three challenges and only landed in the bottom once. I still think I'd rather look at Detox than listen to her, but she really stepped her game up this season. I think a lot of folks will look back on her with higher regard because of her performance here.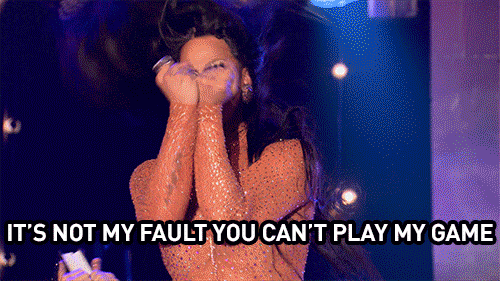 4. Ugh. Roxxxy. This episode ACHED for Alyssa, and you ruined it. (I know, technically, Detox ruined it, but let me have this.) I'm not buying what you're selling. I don't buy your redemption storyline. Even Ru knew your presence in this top four was a travesty. That's why she gasped when you were saved. That's why you didn't even get to lip sync with the other girls. You know if Alyssa was still there, all four of them would have done that lip sync, that is just the truth.
I hate to end on such a sour note. Much like the end of the last Presidential Debate (or the end of a Real Housewives reunion), I have challenged myself to say something nice about Roxxxy so I don't become one of those social media haters. So, I will say that I think she does makeup real well, she can whip wig around like no other and she seems very sweet to her mother.
That's all, hennies! See you for season 9!
Did the right queen take the crown? Who would cast in All Stars 3? Let us know in the comment.