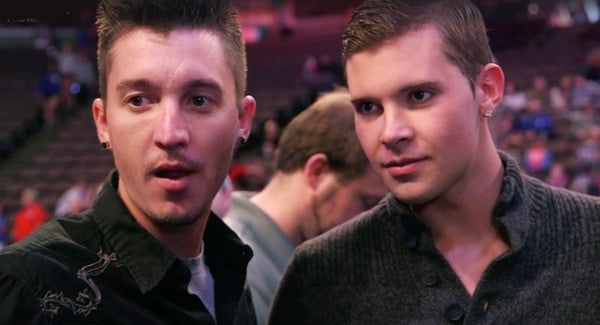 Wall Street Journal reporter Jason Bellini went to a rally in Cincinnati, Ohio, and and found a gay couple for Trump.
One of the men said he had been to another Trump rally in Dayton, while the other said it was his first Trump rally.
"I'm pretty excited."
The couple said they felt comfortable being affectionate with one another at the rally.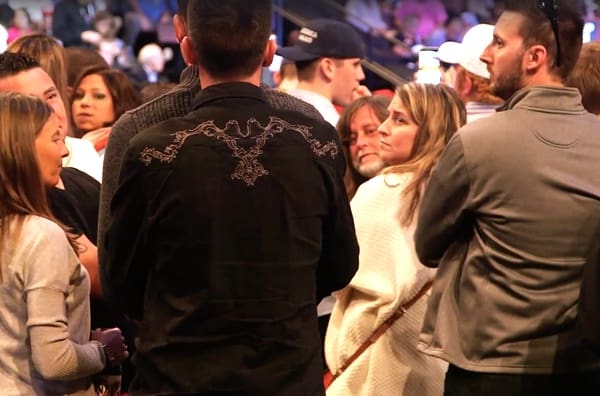 "I got a lot of gay friends that support Trump," said one.
"Same here," said the other.
When asked why they want Trump to be president, one looked at the other and laughed, "Hmm, I don't know baby, why?"
The other replied: "Tired of the bullshit government. I work in the steel industry I see it hardcore at the trades and stuff. Time for a change. Trump's the man for it."
Said his partner: "Plus I really feel like he would bring more jobs to the country. Everything would be a hell of a lot better."
Watch:
A few reactions from our readers:
https://twitter.com/gymtrainerbrad/status/786913359425830913
Both idiots. One claims towork in steel industry; Trump known to buy steel from China. Queens need to sit down. #fixitjesus

— Ken (@kenfforsythe) October 14, 2016
#sad But hey — at least no one needs to worry about those two grabbing anyone by the pussy.

— Jeremiah (@jjgard77) October 14, 2016