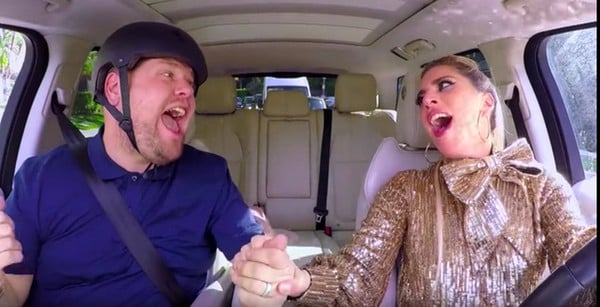 Lady Gaga is the latest artist to take a ride in James Corden's Carpool Karaoke vehicle before they slay their way through six of her classics including"Perfect Illusion", "Bad Romance", "Edge of Glory", "Born This Way", "Poker Face", and "Million Reasons".
We find out how she reacted when she got the call to play the Super Bowl, what she does for voice warmups, a secret behind the lyrics of "Bad Romance", what she's got in her closet (400 pieces of Michael Jackson's clothing) and how she can drive (she got her license at age 30).
Prepare to hear some real singing too.
Watch: