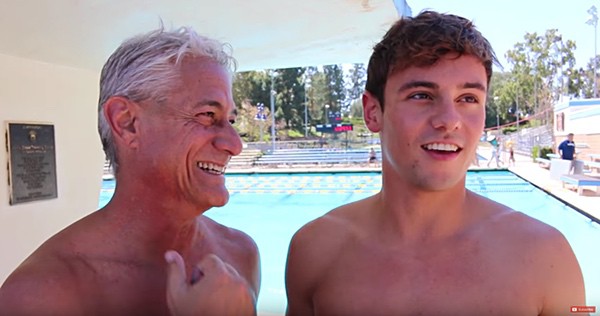 Tom Daley just fulfilled a bucket list item and got to do some synchronized diving with a fellow gay Olympian, Greg Louganis. The dives took place at Mission Viejo, California where Louganis started diving.
"This is where I learned a lot of my dives," he says in the video. "It's time for a renovation, for both the platform and me too."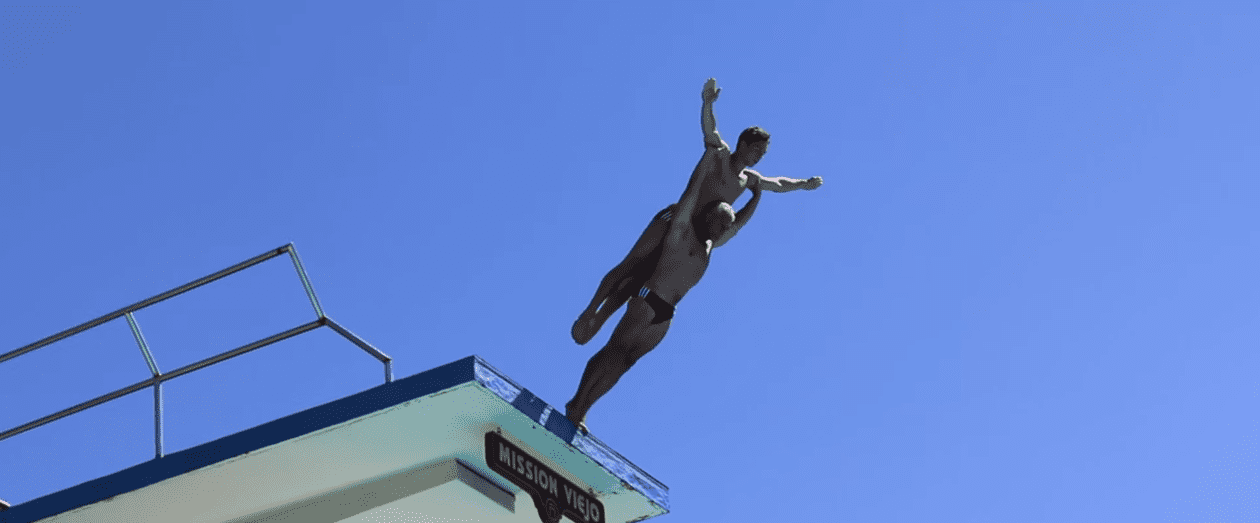 "I'm terrified," Louganis said, before taking the platform. But, as you'll see, he's still got it.
Together they have seven Olympic medals between them – Louganis has four golds and a silver, and Daley has two bronze medals.
Watch: