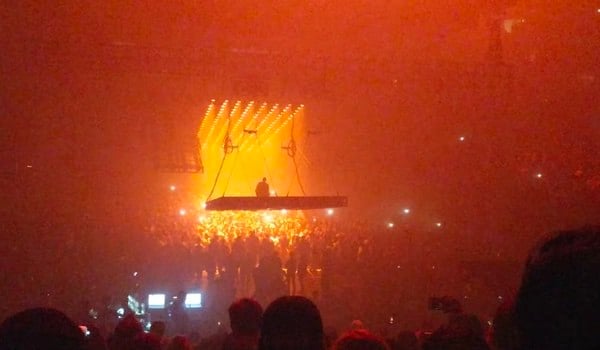 Kanye West told fans at a concert in Oakland on Sunday that he'll boycott the Grammys if Frank Ocean isn't nominated.
Ocean missed a deadline for submitting his recent albums Blonde and Endless for Grammy consideration and is out of the running, Billboard reported last week, "though both were released well before the 2017 Grammy eligibility cutoff date of Sept. 30, 2016." Blonde debuted at #1 for the week of August 25.
This could prove delicate for the awards as, according to reports, neither Blonde nor Endless were even entered for the Grammys before the 30 September deadline, despite being eligible for inclusion. What's more, it's believed that this may have been a conscious decision by Ocean and his team.
Speaking during his show in Oakland, California, West said: "The album I listen to the most this year is Frank Ocean's album. I'll tell you this right now, if his album is not nominated in no [sic] categories, I'm not showing up to the Grammys. As artists, we've got to come together to fight the bullshit."
He then invited the head of the Grammys to "come and holla at Ye".
Watch: