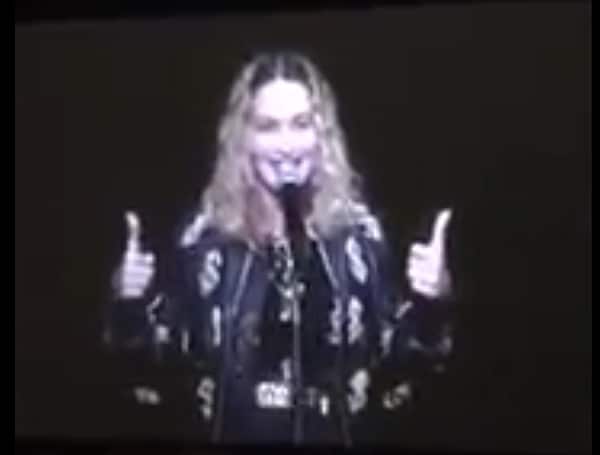 While introducing Amy Schumer at her show at Madison Square Garden in New York City last night, Madonna made a special promise to anyone who votes for Hillary Clinton:
"If you vote for Hillary Clinton. I will give you a blow job. And I'm good. I'm not a douche, and I'm not a tool. I take my time. I have a lot of eye contact, and I do swallow."
Watch:
Madonna opened for Amy. Msg @Madonna pic.twitter.com/qcfNAH4TOm

— Joe (@jgra555) October 19, 2016
Madonna made it clear she was a Clinton supporter in early September, when she posted a photo to Instagram of Trump's sons Eric and Donald Jr. holding up a leopard they had shot and killed.
Said Madonna in the post: "How Big of [a] Pussy Do you have to BE to kill this Noble Animal for sport? Just ask Donald Trump Jr and his brother Eric. One more reason to vote for Hilary!"
https://www.instagram.com/p/BJzZiBHBaQR/