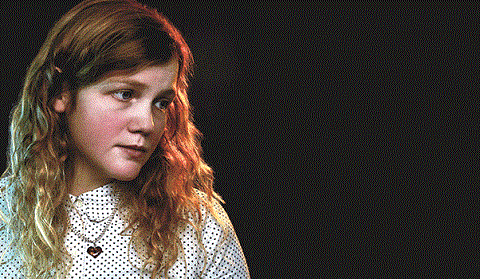 This week in New Music: London rapper, poet, novelist and playwright Kate Tempest (above) issues a wake-up call to a world in crisis; Liverpudlian psych-pop act She Drew the Gun are also concerned with the big questions; and Shura focuses in on the death of her parents via electro pop.
---
Kate Tempest – Let Them Eat Chaos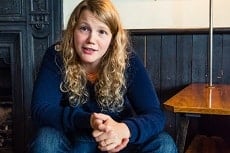 Kate Tempest – rapper, songwriter, award-winning poet and playwright, novelist.
Her 2014 debut album Everybody Down – followed by accompanying novel The Bricks That Built the Houses earlier this year – was a revelation, an acerbic look at urban culture in London.
Generally described as a rapper, Tempest is in reality an artist in the true sense of the world. Everybody Down was as much performance poetry and electronica as it was rap.
Her second album Let Them Eat Chaos covers many of the same concerns of her debut – urban culture in London, clubbing, isolation, drugs, alcohol, desperation to succeed, the environment, recession, police brutality… The album also follows a number of characters –  Bradley, Ester and Zoe – as they traverse the ups and downs of not getting lost in the metropolis.
"Europe Is Lost" is worth quoting at length:
Europe is lost, America lost, London lost / Still we are clamoring victory / All that is meaningless rules / We have learned nothing from history / People are dead in their lifetimes / Dazed in the shine of the streets / But look how the traffic's still moving / The system's too slick to stop working / Business is good. And there's bands every night in the pubs / And there's two for one drinks in the clubs / And we scrubbed up well / We washed off the work and the stress / Now all we want's some excess / Better yet; A night to remember that we'll soon forget… / Oh but it's happy hour on the high street / Friday night at last lads, my treat! / All went fine till that kid got glassed in the last bar / Place went nuts, you can ask our Lou / It was madness, the road ran red, pure claret / And about them immigrants? I can't stand them / Mostly, I mind my own business / They're only coming over here to get rich / It's a sickness / England! England! / Patriotism! / And you wonder why kids want to die for religion? / It goes / Work all your life for a pittance / Maybe you'll make it to manager / Pray for a raise / Cross the beige days off on your beach babe calendar… / It's the BoredOfItAll generation / The product of product placement and manipulation / Shoot em up, brutal, duty of care / Come on, new shoes / Beautiful hair / Bullshit saccharine ballads / And selfies / And selfies / And selfies / And here's me outside the palace of ME! / Construct a self and psychosis / And meanwhile the people are dead in their droves / But nobody noticed / Well some of them noticed / You could tell by the emoji they posted
An antidote to anodyne pop, Let Them Eat Chaos is a rallying cry for the world to wake up and one of the best urban protest album's since Tricky's Maxinquaye.
---
She Drew the Gun – Memories of the Future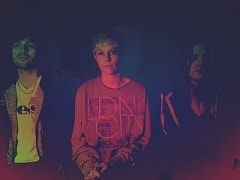 Hailing from Liverpool, England, trippy indie act She Drew the Gun have been creating something of a buzz this year having already won Glastonbury's Emerging Talent competition.
Generally described as psych-pop, the band fit into that mold from the outset with their woozy, 60s-influenced sound.
Opening track "Where I End You Begin" opens with a groove that sounds equal parts PJ Harvey and Pavement. "Poem," a stark track reminiscent of the xx, is the one for which they have received most attention. Like Kate Tempest, this is protest music posing as pop. Singer and songwriter Louisa Roach is concerned with the big questions – homelessness, war, social injustice, political play-acting, youth disenchantment, immigration, racism. Rarely has protest sounded so good.
Can't believe what I'm reading when I open up these sheets
they've got police getting busier, cleaning up the streets
'Cos that's what we need now to make the place neat
take the homeless mans rags,no sleeping bags no place to sleep
Because we're far too civilised around here to see
an unkempt human being, a broken human being
open up your eyes are you seeing what I'm seeing, yeah
a misplaced made to feel disgraced human being
what it's not enough to just pretend that you don't see him
you can't stand the sight so you've got to dissapear him
well I hope you feel more comfortable doing your sight seeing
taking pictures, buying fucking Union Jack magnets and keyrings
---
Shura – "311215"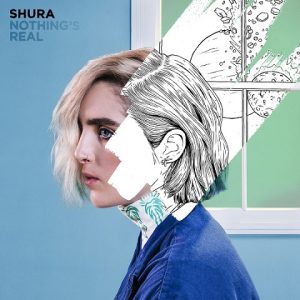 Performing as Shura, Aleksandra Denton received many well-deserved accolades for her debut album What's It Gonna Be?, released earlier this year.
Downtempo close-to-perfect electro pop with something to say, the album will appeal to fans of the brilliant Christine and the Queens.
While the title song of the album is all about panic attacks and mental illness in general, "hidden track" "311215" (apparently the day she completed the album) concerns Denton ruminating on the future death of her parents. Sounds right depressing but it's a beautiful track that's added to with a video containing clips of Denton's childhood.