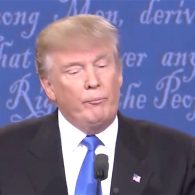 TRUMP FOUNDATION. Admits to violating ban on self-dealing. "President-elect Donald Trump's charitable foundation has admitted to the IRS that it violated a legal prohibition against "self-dealing," which bars nonprofit leaders from using their charity's money to help themselves, their businesses or their families."
'HELP HER HEAL'. Trump won't pursue investigations against Hillary Clinton. "If Donald Trump can help her heal, then perhaps that's a good thing to do," Conway added, saying Clinton "still has to face the fact that a majority of Americans don't find her to be honest or trustworthy."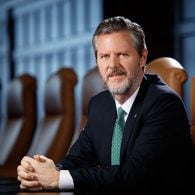 JERRY FALWELL JR. For Secretary of Education? "Falwell was one of Trump's earliest and most outspoken Religious Right supporters. He appeared in Trump campaign ads, hosted the business mogul at Liberty, sang his praises—even going so far as to compare him to Jesus Christ and suggest that God called on him to run for president—and joined Trump in leveling harsh attacks against Muslims, telling students that "if more good people had concealed-carry permits, then we could end those Muslims before they walked in." The possibility of Falwell at the helm of the Department of Education is disturbing, to say the least."
HOWARD DEAN. Steve Bannon is a Nazi.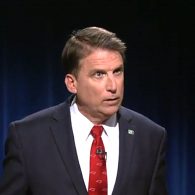 NORTH CAROLINA. Democrats call on Pat McCrory to concede: "In a setback for McCrory, the state elections board Sunday denied a request by the governor's team for the board to take jurisdiction over the county ballot reviews. The one exception was in Bladen County, where McCrory is protesting several hundred absentee ballots."In a video released Sunday, Cooper said, 'Gov. McCrory is doing everything he can to undermine the results of this election and the will of the people. But we won't let him.'"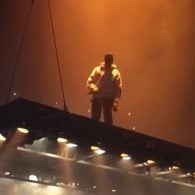 KANYE WEST. Hospitalized after canceling tour: "Hours after West, 39, canceled the remaining 21 dates of his Saint Pablo tour, the rapper went to the hospital following the advice of his doctor, a source says. 'He is exhausted and currently dealing with sleep deprivation. He went to the hospital at will under the advise of his physician. He's fine,' a source previously confirmed to PEOPLE." FIRST REPORT: "The admission followed a week of bizarre incidents during which the provocative rapper publicly railed against fellow music stars Beyoncé and Jay Z and retroactively endorsed President-elect Donald Trump. A source familiar with the case said Los Angeles police responded to a medical welfare call about 1:20 p.m. (4:20 p.m. ET). No criminal activity was involved; the decision to hospitalize West was for his own health and safety, the sources said."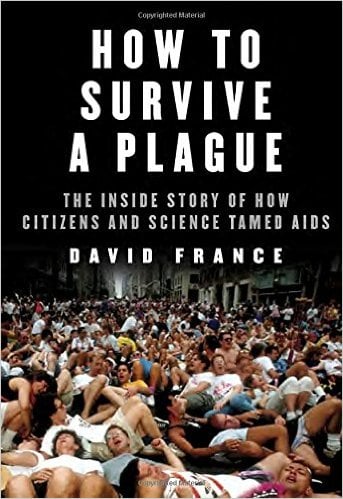 HOW TO SURVIVE A PLAGUE, THE BOOK. Andrew Sullivan on David France's new written chronicle of how citizens and science tamed AIDS: "It's the prose version of France's Oscar-nominated documentary of the same name — and somehow manages to pack all the emotional power of that film with far more granular detail and narrative force. I doubt any book on this subject will be able to match its access to the men and women who lived and died through the trauma and the personal testimony that, at times, feels so real to someone who witnessed it that I had to put this volume down and catch my breath."
Buy it HERE.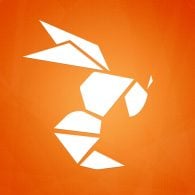 HORNET. Gay dating app raises $8 million in first round of institutional funding: "Hornet, a dating app that touts itself as "the world's second largest gay social network," announced that it has raised $8 million in its first round of institutional financing. The Series A round was led by Shanghai-based VC firm Ventech China, and adds to the $500,000 angel round Hornet raised back in 2012. Founded out of San Francisco in 2011, Hornet serves to "strengthen" the gay community by "providing quality social interactions with more ways to meet and engage in local gay communities," the company says."
DIESEL. The fashion label just hired two transgender models for a new collaboration.
TOO HOT FOR TUESDAY. Kemoze Egipcio Moro.
https://www.instagram.com/p/BJS3QNZDjnl/?taken-by=kemoze&hl=en
https://www.instagram.com/p/BIXjURgDHj4/?taken-by=kemoze&hl=en
Disclosure: If you buy something through hyperlinks to supporting retailers, we may get a small commission on the sale. Thanks for your ongoing support of Towleroad and independent publishing.