MOST FAVORED NATION? Trump's global business empire is a critical conflict of interest: "At least 111 Trump companies have done business in 18 countries and territories across South America, Asia and the Middle East, a Washington Post analysis of Trump financial filings shows. The business interests range from sprawling, ultraluxury real estate complexes to one-man holding companies and branding deals in Azerbaijan, Indonesia, Panama and other countries, including some where the United States maintains sensitive diplomatic ties.
https://twitter.com/shubham9601/status/798650633632890880
INTELLIGENCE CHIEFS TO OBAMA. Remove NSA chief Mike Rogers: "The recommendation, delivered to the White House last month, was made by Defense Secretary Ashton B. Carter and Director of National Intelligence James R. Clapper Jr., according to several U.S. officials familiar with the matter."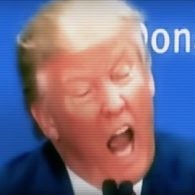 POLL. Trump's favorability rating grows: "Forty-six percent of voters now have a very favorable or somewhat favorable opinion of the president-elect. Twelve percent have a somewhat unfavorable opinion and 34 percent have a very unfavorable opinion of him. It's a dramatic uptick since the election. Trump's favorability has grown 9 points, 37 percent to 46 percent, compared to a Morning Consult poll right before the election — while his unfavorability has dropped 15 points, from 61 percent to 46 percent.
AD-ROCK. Beastie Boy speaks out at park named for fellow bandmate Adam Yauch after it was defaced with a swastika by a Trump supporter.
.@beastieboys Adam Yauch Park in Brooklyn Heights was left defaced with ugly symbols of hate today. This cannot be the new normal! pic.twitter.com/xWjS7HLNyG

— Karen Wang (@kw492) November 18, 2016
GIGI HADID. Supermodel and AMAs host Gigi Hadid did an impression of Melania Trump last night.
Gigi doing a Melania Trump impression. 😂 #AMAs pic.twitter.com/6a6jaQFjYS

— Gigi Hadid News (@GigiHadidsNews) November 21, 2016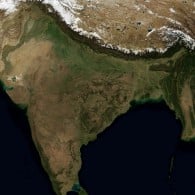 INDIA. Train crash leaves 140+ dead: "Officials said that 142 people lost their lives in the accident, with bodies of nearly 60 identified. Over 150 people were injured when 14 bogies of the train derailed. The death toll could rise as some of the injured are said to be in serious condition. Rescue workers continue to comb through the mangled remains of the bogies for possible survivors."
DRUG-DRIVING. Scientists develop more accurate test for cocaine: "Drug-driving is an increasing problem," said Melanie Bailey of the University of Surrey and co-author of the research published in the journal Analytical Methods. "We want to try to improve safety on the roads and this is one way to do that because we will be able to monitor a larger number of people without wasting their time by getting false positive results."
SYRIA. The last hospital in East Aleppo has been destroyed by Russian bombing: "The last operating hospital in east Aleppo has been destroyed by airstrikes, leaving up to 250,000 residents without access to surgery or specialist care, and rebel-held districts at the point of collapse."
KANYE WEST. The meltdown continues: "Kanye West ditched a concert packed with more than 13,000 fans in Sacramento, Calif., late Saturday after unleashing a lengthy tirade against Beyoncé and Jay Z. 'Get ready to have a field day, press, because the show's over,' the Yeezy star said, dropping the hot microphone at the Golden 1 Center."
https://www.youtube.com/watch?time_continue=259&v=lAin15lq1nQ
CHLOE GRACE MORETZ. Actress to star in gay conversion therapy drama: "Chloe Grace Moretz and Sasha Lane are set to star in Desiree Akhavan's The Miseducation of Cameron Post. Based on Emily Danforth's acclaimed and controversial coming-of-age novel of the same name, the film is set in 1993 and follows a girl forced into gay conversion therapy center after getting caught with the prom queen."
DOCTOR WHO. Sneak peek of Christmas Special released.
MONDAY MUSCLE. Carlton Collins.
https://www.instagram.com/p/BLPpo2DDHdj/?taken-by=bcarltoncollins&hl=en
https://www.instagram.com/p/BKLfwLPjhsV/?taken-by=bcarltoncollins&hl=en
https://www.instagram.com/p/BHk6YzNjyjU/?taken-by=bcarltoncollins&hl=en
https://www.instagram.com/p/BHDcZevj1oX/?taken-by=bcarltoncollins&hl=en