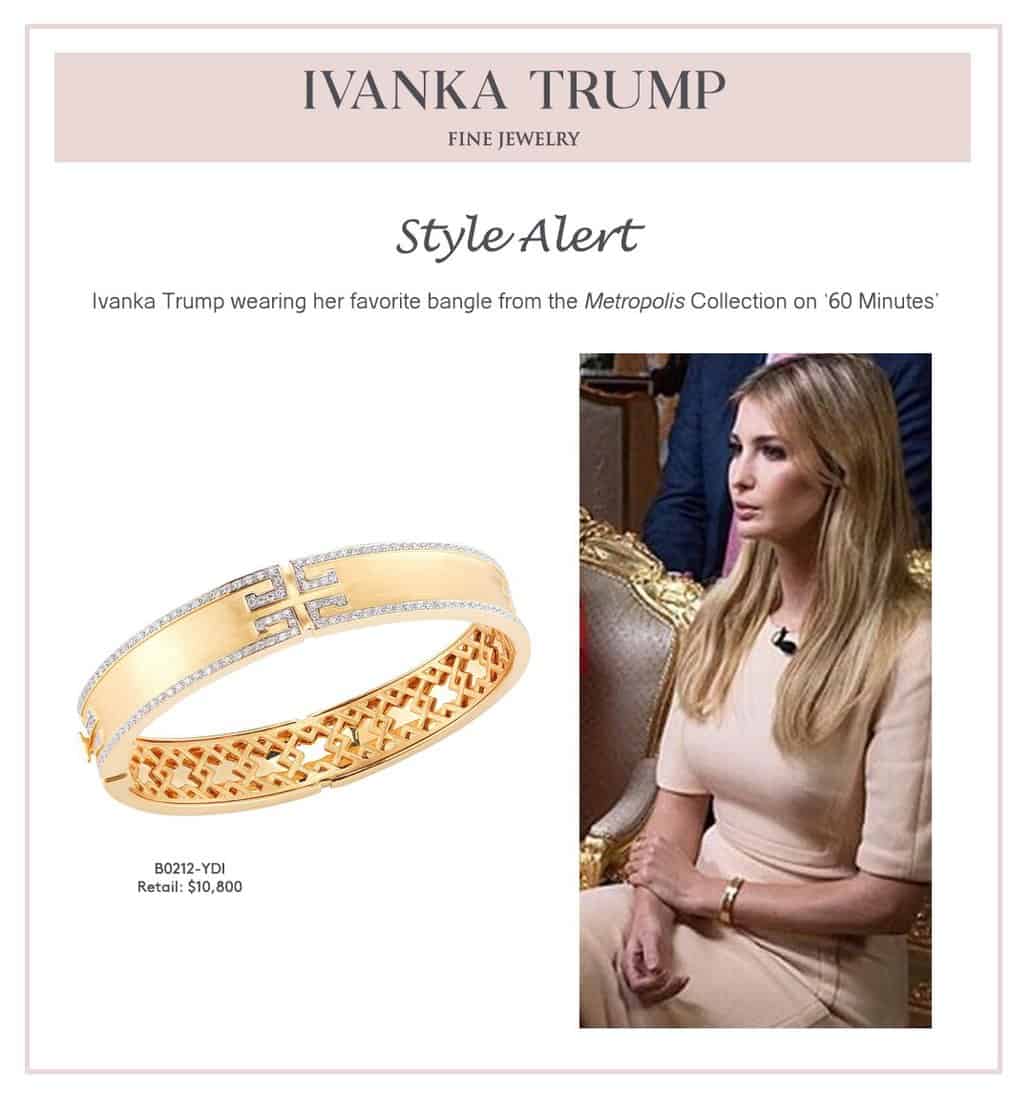 Ivanka Trump used Sunday night's 60 Minutes interview with her family to market a $10,800 bracelet from her jewelry collection.
In a "style alert" for fashion journalists sent out by Ivanka Trump Fine Jewelry, the First Daughter-elect was pictured wearing "her favorite bangle from the Metropolis Collection" on the CBS News program.  The bracelet is available at two price points: one for $10,800 and a bargain-basement version for $8,800.
Ivanka had featured her clothing line in earlier campaign stops, but the 60 Minutes-inspired ad looks to be the first time since her father's presidential victory that she's used a high-profile national telecast to hawk goods.
https://twitter.com/amandahess/status/798364213425176576
In related news, the Trump transition team on Tuesday denied that it's pursuing top secret security clearances for his kids.