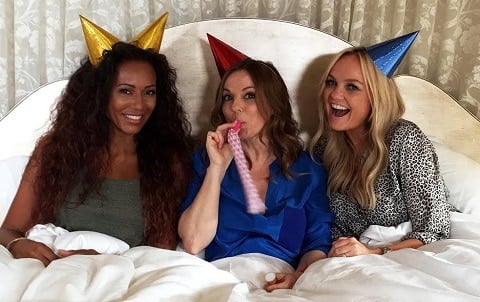 This week in New Music: an anti-Trump collaboration from Jesu and Sun Kil Moon, Emmy the Great sings a love song to music on a surprise new release, Laura Marling is also back with "Soothing" and the Spice Girls sort of reform.
---
Jesu/Sun Kil Moon – "The Greatest Conversation Ever in the History of the Universe"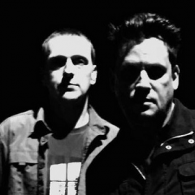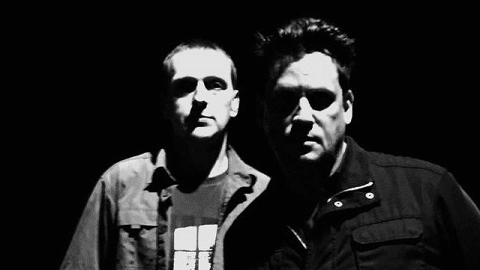 Back in March, Jesu (Justin Broadrick, best known as part of Napalm Death) and Sun Kil Moon (Mark Kozelek, formerly of Red House Painters) released an unusual and engrossing self-titled collaborative album that is likely to feature on many Best of 2016 lists (including Towleroad's).
Kozelek's other release this year …Sings Favorites was the polar opposite of the heavy concerns of his collaborative effort with Jesu, a collection of covers of classics like "Send in the Clowns" and "Somewhere Over the Rainbow."
You're never sure where Kozelek will end up next and another Jesu collaboration was unexpected but very, very welcome.
Prior to that, the pair have released the epic track "The Greatest Conversation Ever in the History of the Universe" as part of the 30 Days 30 Songs project which posted one anti-Trump song every day until the election. "A playlist of songs that Donald Trump will hate," said The Washington Post.
Other participants in the project included Aimee Mann, Death Cab for Cutie, REM and Jimmy Eat World.
Of all those contributions, the Jesu/Sun Kil Moon track is probably the most mesmerizing in which Kozelek takes us on a 10-minute journey through his mind on chatting with Lou Reed and performing live just after hearing about David Bowie's death.
A worthy project and a wonderful track.
---
Emmy the Great – "Rapids"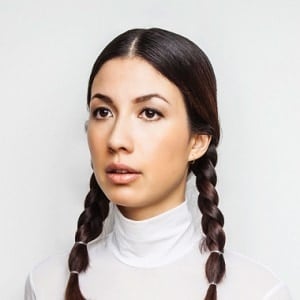 Emmy the Great has followed up this year's wonderful album Second Love with surprise single "Rapids" which she says marks an end to that album's release/tour cycle and the beginning of something new.
Of the new track she says:
"I realized recently that music has been my longest relationship, and they do say relationships are hard. The process of making Second Love was a long process, and it changed me. Everything in my life being clearer now, I see that music has always been at its center, confounding or delighting me depending on its mood. Now that Second Love is finished and out in the world, I am eager to be making things and capitalizing on these new realizations. 'Rapids' is the first result of pulling on this thread.
"I wanted to write something to be released quickly, symbolically for myself, so that I know that the album cycle is over and it's all new from here. The song ended up being about that tustle with music, about a question I am asking myself now – am I going to keep this relationship going or do I let it go? Could I even let it go? It's a love song to music, and so I see it as the right link between Second Love and what comes next. Watch this space for more, I guess."
[soundcloud url="https://api.soundcloud.com/tracks/291886229″ params="color=ff5500″ width="100%" height="166″ iframe="true" /]
---
Laura Marling – "Soothing"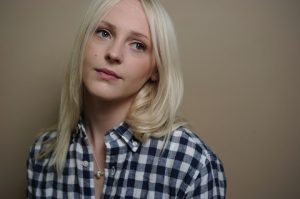 English singer/songwriter Laura Marling's 2015 album Short Movie was without a doubt her best so far and the closest you'll get in recent decades to Hejira greatness.
Her sixth album Semper Femina is due out next March. Of the album she says:
"I started out writing Semper Femina as if a man was writing about a woman. And then I thought it's not a man, it's me — I don't need to pretend it's a man to justify the intimacy of the way I'm looking and feeling about women. It's me looking specifically at women and feeling great empathy towards them and by proxy towards myself."
The first track off the album is "Soothing," a loungey number that sees Marling in more relaxed form from Short Movie.
Watch the video – directed by Marling – below.
---
GEM – "Song For Her"
It would have been very nice indeed if the five Spice Girls had reformed for the 20th anniversary of "Wannabe" but a return for Victoria Beckham was never likely and relations seem to be less than ideal with Melanie Chisholm. Instead we have GEM which sees Emma Bunton, Geri Horner, and Melanie Brown get back together to recapture some of the magic of yesteryear.
Honestly it's not brilliant. However, it was never going to be up to the same classic Spice Girls standards. It's a decent enough song that has a bit of an EDM Little Mix vibe to it and that's no bad thing. It's no "Shout Out To My Ex" but hey, it's the Spice Girls (sort of)!
https://youtu.be/BQY0FVBebDg