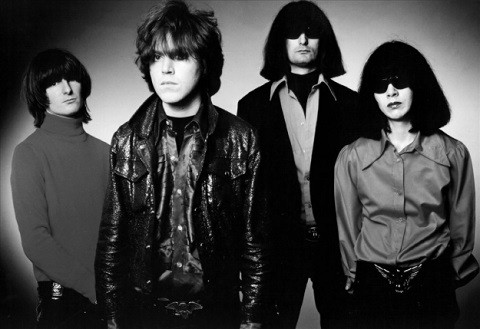 This week in New Music: Mark Kozelek's renditions of classics including "Moon River," No Joy embrace indie girl fuzz pop and a 4-CD collection of live and studio recordings by Australian swamp rock legends is one for super fans only.
---
Mark Kozelek – Mark Kozelek Sings Favorites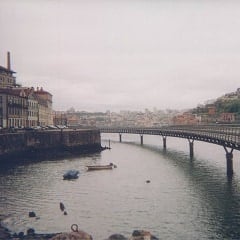 We last met Red House Painters former frontman Mark Kozelek back in March on his collaboration as Sun Kil Moon with Jesu, otherwise known as Justin Broderick and best known as a member of Napalm Death. That collaboration, Jesu/Sun Kil Moon was probably what you might expect – a dark concept album that is up there with the best of this year's releases.
Kozelek was back in June with Mark Kozelek Sings Favorites, which is not so much a change in direction as a 360 about turn. That's what's most wonderful about Kozelek – he is a rock poet who can turn his hand to almost anything and make it into a beautiful thing.
Sings Favorites… is just that – a collection of piano-based covers of classics including "Somewhere Over the Rainbow" and "Something Stupid." Probably the best efforts here are a simply gorgeous rendition of "Moon River" and a startling take on Modest Mouse's "Float On."
Piano-based/acoustic covers are nothing new and often utterly pointless, sometimes unnecessarily tacky. However, this is Mark Kozelek so …Sings Favorites is up there with the likes of Tori Amos doing "Smells Like Teen Spirit." While his weary voice could make these classic mind numbing, it actually adds a level of gravitas to songs you'd forgotten how much you loved.
https://www.youtube.com/watch?v=QgAfLq_xr7g
---
No Joy – "Drool Sucker"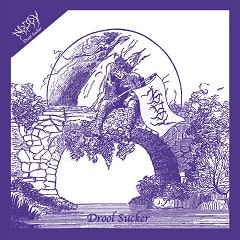 Did you know that EMO is in it's 4th phase? No, me neither. A much maligned genre that has been the butt of jokes over the last 20 years, there has been a huge number of EMO-revival efforts in recent years. Many of them have been outstanding (see Nothing's Tired of Tomorrow), some have been same old same old but remarkably pleasant (stand up The World is a Beautiful Place & I Am No Longer Afraid To Die).
Then we have "Drool Sucker" by No Joy, apparently the first in a series of EPs/singles each of which aims to showcase a specific genre in order to avoid genre pigeon-holing or something.
At three tracks, No Joy are being eminently sensible in eschewing the album format, a trick that many, many acts might consider nowadays. We'll call "Drool Sucker" the band's indie pop rock album and it's a perfect example of the genre. For fans of The Breeders, Pixies, The Cranberries, Speedy Ortiz et al, there's nothing new but it's ten minutes of girl fuzz joy.
[bandcamp width=100% height=120 album=149415533 size=large bgcol=ffffff linkcol=0687f5 tracklist=false artwork=small]
---
The Scientists – A Place Called Bad
Fact – Australian late-70s/80s punk/garage/swamp rock act The Scientists (above) recorded seven actual albums and are now seeing the release of their ninth compilation. Much like The Velvet Underground they are probably more revered than listened to, catapulting as they did swamp rock into being and providing the seeds for the grunge explosion in the early 90s.
A Place Called Bad is a four-CD collection that includes all of the band's studio recordings and a ton of live recordings.
Really one for completists, A Place Called Bad is probably not the best intro to the band. For anyone new to the band, start off with 1981 debut "The Scientists," also known as "The Pink Album."