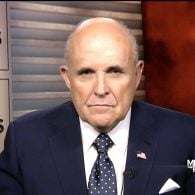 CABINET OF DEPLORABLES. Rudy Giuliani, John Bolton, and Jeff Sessions eyed for next divisive pick: "On Monday, rumors swirled about whom Trump would name to several top national security positions, and each has the potential to rile up people from across the political spectrum — if they don't kill each other first. A source described the disagreements within the Trump transition team as a "knife fight," according to CNN."
MEGYN KELLY. My 5-year-old daughter asked me what a "bimbo" was because of Donald Trump:
WATCH: @MegynKelly discusses her daughter being "scared of Donald Trump." https://t.co/bPNFXDCSr0 https://t.co/eo21Xss5dZ

— Good Morning America (@GMA) November 15, 2016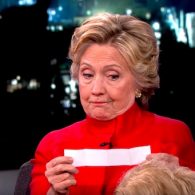 TRICKLING IN. Hillary Clinton won the state of New Hampshire: "The win still leaves Mrs. Clinton, the Democratic nominee, about 60 Electoral College votes shy of Mr. Trump, who stunned many over the past 18 months with his improbable rise to the nation's highest office. Mrs. Clinton now has 232 electoral votes; Mr. Trump has 290, 20 more than the 270 needed to win."
ARE YOU F**KING KIDDING ME? A must-read note from 'Hillary Clinton'. "But like, just for future reference, what did you want from me exactly? I mean I was definitely willing to try a lot of things. I'm just not really sure how to "reach out to you about issues that affect you personally" and also not be a "dishonest shill pandering for votes." Any pointers would be super appreciated next time!! But seriously, no hard feelings, kids. I mean, it's not like I'm gonna be the generation cleaning up this historic turd for the next half century."
YOKO ONO. Her response to Donald Trump.
Dear Friends,
I would like to share this message with you as my response to @realDonaldTrump
love, yoko pic.twitter.com/s1BqfUgfLr

— Yoko Ono ☮️🏳️ (@yokoono) November 11, 2016
MAKING A MURDERER. Judge orders release of suspect Brendan Dassey: "U.S. Magistrate Judge William Duffin granted a motion for release in the Brendan Dassey case. Attorney General Brad Schimel intends to file an emergency motion in the Seventh Circuit seeking a stay of this release order."
ROAD REPAIR. That massive sinkhole in Japan was repaired – in just 48 hours.
Incredible Japanese workers fix giant sinkhole in two days – https://t.co/JHAPrLgkdR pic.twitter.com/AkcNkfVm6B

— SBTV News (@SBTVNewsOnline) November 15, 2016
PLASMA. Blood plasma from human teens rejuvenates old mice: "Several studies have found that injecting plasma from young mice into old mice can help rejuvenate the brain and other organs, including the liver, heart, and muscle. Could blood plasma from young people have the same benefits? To find out, Minami and her colleagues took blood samples from 18-year-olds, and injected them into 12-month-old mice. At this age, the equivalent of around age 50 for people, the mice start to show signs of ageing – they move more slowly, and perform badly on memory tests."
FAKE NEWS. Google and Facebook move to kick sites off their networks: "We will restrict ad serving on pages that misrepresent, mis-state, or conceal information about the publisher, the publisher's content, or the primary purpose of the web property."
WORLD OF WARCRAFT. A player in New Zealand was playing as the 7.5 earthquake struck and other players mocked him: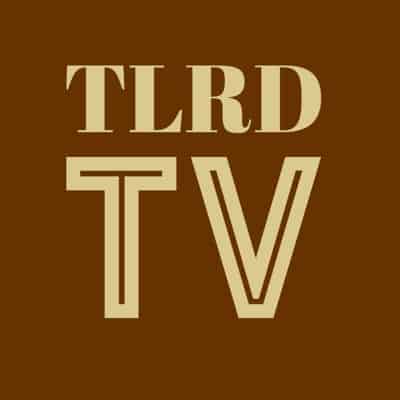 APPLE GLASS? Apple is reportedly working on a pair of augmented reality glasses: "While still in an exploration phase, the device would connect wirelessly to iPhones, show images and other information in the wearer's field of vision, and may use augmented reality, the people said. They asked not to be identified speaking about a secret project."
And the company just released a coffee table book: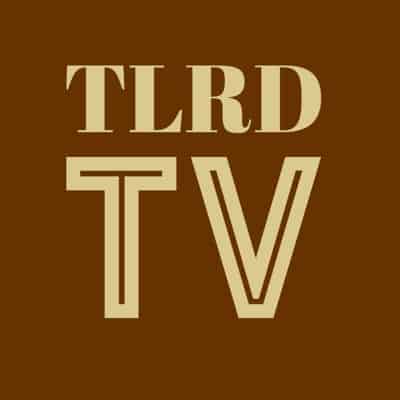 BACKDOOR TO CHINA. Android phone exploit discovered that sends your data to China every 72 hours: "Security contractors recently discovered preinstalled software in some Android phones that monitors where users go, whom they talk to and what they write in text messages. The American authorities say it is not clear whether this represents secretive data mining for advertising purposes or a Chinese government effort to collect intelligence."
TOO HOT FOR TUESDAY. Jonathan Rosario.
https://www.instagram.com/p/BJa8ZGPBnxa/?taken-by=jonathanrosarionyc_
https://www.instagram.com/p/8FEGXUDwrS/?taken-by=jonathanrosarionyc_
https://www.instagram.com/p/7_A9YZDwvW/?taken-by=jonathanrosarionyc_