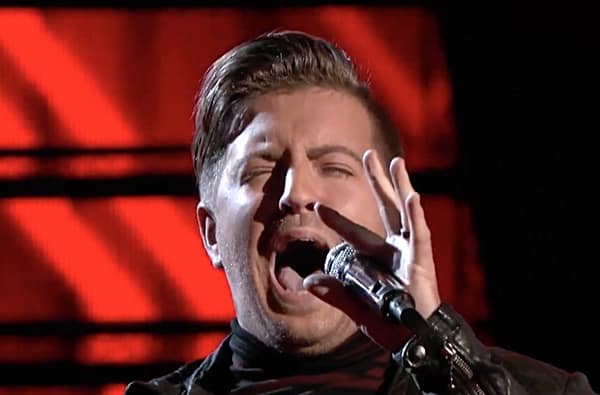 Billy Gilman made his bid for the Top 11 last night on The Voice with an ambitious, soaring cover of Queen's classic "The Show Must Go On".
The former country music child star, who came out as gay in 2014, has been ascending the show's ranks with performances of tracks by Roy Orbison, Adele, Michael Jackson, and Rachel Platten, but this week's may have been his most vocally-ambitious yet.
During rehearsals with coach Adam Levine and key adviser Garth Brooks, it was revealed the country superstar already knew the contestant from his early career. "What I heard today, the future now belongs to him," Brooks said. And to Gilman, the song represented his reemergence in the music scene.
Now his live performance led to a standing ovation from all four coaches. Levine even stood on his chair, yelling to the crowd, "Stand up!" Blake Shelton spoke first, saying the performance was "amazing," and reflecting on how far Gilman has come. "You are a million times better as an adult," he said.
Watch:
https://www.youtube.com/watch?v=pmpCUNsI9Os