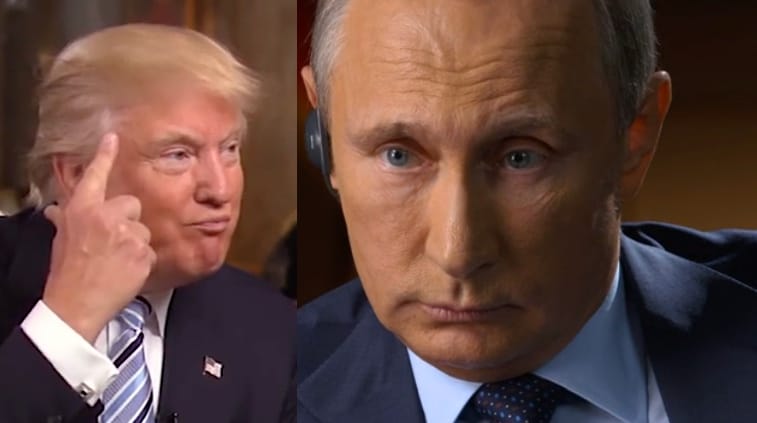 A number of explosive stories have emerged this week that suggest Donald Trump's ties to Russia may be much deeper than the public knows, but the FBI claims that while Russia appears to have been trying to meddle in the elections by hacking Democratic emails, it sees no connection between Russia and Trump.
Mother Jones published an explosive story late Monday alleging that a former Western intelligence officer confirmed by a senior US government official to be a credible source has given the FBI information regarding a "troubling" years-long "established exchange of information between the Trump campaign and the Kremlin of mutual benefit."
Mother Jones has reviewed that report and other memos this former spy wrote. The first memo, based on the former intelligence officer's conversations with Russian sources, noted, "Russian regime has been cultivating, supporting and assisting TRUMP for at least 5 years. Aim, endorsed by PUTIN, has been to encourage splits and divisions in western alliance." It maintained that Trump "and his inner circle have accepted a regular flow of intelligence from the Kremlin, including on his Democratic and other political rivals." It claimed that Russian intelligence had "compromised" Trump during his visits to Moscow and could "blackmail him." It also reported that Russian intelligence had compiled a dossier on Hillary Clinton based on "bugged conversations she had on various visits to Russia and intercepted phone calls."
The former intelligence officer says the response from the FBI was "shock and horror." The FBI, after receiving the first memo, did not immediately request additional material, according to the former intelligence officer and his American associates. Yet in August, they say, the FBI asked him for all information in his possession and for him to explain how the material had been gathered and to identify his sources. The former spy forwarded to the bureau several memos—some of which referred to members of Trump's inner circle. After that point, he continued to share information with the FBI. "It's quite clear there was or is a pretty substantial inquiry going on," he says.
"This is something of huge significance, way above party politics," the former intelligence officer comments. "I think [Trump's] own party should be aware of this stuff as well."
The Mother Jones report jibes with statements Democratic Senate leader Harry Reid suggested in his letter to FBI director James Comey, that the agency had "explosive" information about Trump's ties to Russia and it should be released.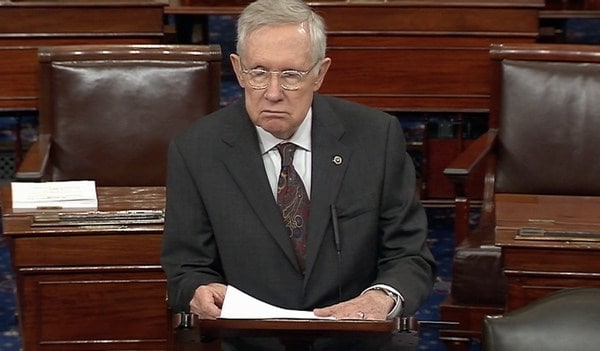 Said Reid in the letter: "It has become clear that you possess explosive information about close ties and coordination between Donald Trump, his top advisers, and the Russian government — a foreign interest openly hostile to the United States, which Trump praises at every opportunity. The public has a right to know this information."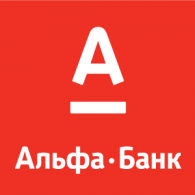 Last night we reported on Slate's story that Donald Trump possessed a private server discovered by DNS specialists to be sending unusual communications with a Russian entity called Alfa Bank.
The researchers quickly dismissed their initial fear that the logs represented a malware attack. The communication wasn't the work of bots. The irregular pattern of server lookups actually resembled the pattern of human conversation—conversations that began during office hours in New York and continued during office hours in Moscow. It dawned on the researchers that this wasn't an attack, but a sustained relationship between a server registered to the Trump Organization and two servers registered to an entity called Alfa Bank.
The researchers had initially stumbled in their diagnosis because of the odd configuration of Trump's server. "I've never seen a server set up like that," says Christopher Davis, who runs the cybersecurity firm HYAS InfoSec Inc. and won a FBI Director Award for Excellence for his work tracking down the authors of one of the world's nastiest botnet attacks.
While many questions remain about the messages transmitted between the two servers, and whether they were email or something else, the researchers could make out patterns:
Tea Leaves and his colleagues plotted the data from the logs on a timeline. What it illustrated was suggestive: The conversation between the Trump and Alfa servers appeared to follow the contours of political happenings in the United States. "At election-related moments, the traffic peaked," according to Camp. There were considerably more DNS lookups, for instance, during the two conventions.
And once journalists started looking into it, the activity abruptly quit:
The Times hadn't yet been in touch with the Trump campaign—Lichtblau spoke with the campaign a week later—but shortly after it reached out to Alfa, the Trump domain name in question seemed to suddenly stop working. When the scientists looked up the host, the DNS server returned a fail message, evidence that it no longer functioned. Or as it is technically diagnosed, it had
"SERVFAILed." (On the timeline above, this is the moment at the end of the chronology when the traffic abruptly spikes, as servers frantically attempt to resend rejected messages.) The computer scientists believe there was one logical conclusion to be drawn: The Trump Organization shut down the server after Alfa was told that the Times might expose the connection.
Slate concludes that "What the scientists amassed wasn't a smoking gun. It's a suggestive body of evidence that doesn't absolutely preclude alternative explanations" but it deserves attention in the context of all the other suspicious Russia – Trump ties that are turning up.
Additionally, the FBI has been conducting  preliminary inquiry into Donald Trump's former campaign manager Paul Manafort's ties to Russia: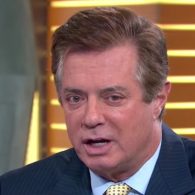 The FBI did not comment. Manafort told NBC News "none of it is true … There's no investigation going on by the FBI that I'm aware of." He said he had never had ties to Russian president Vladimir Putin, or had dealings with Putin and his government. He said any suggestion of such ties was "Democratic propaganda."
"This is all political propaganda, meant to deflect," he said.
NBC News reported in August that Manafort was a key player in multi-million-dollar business propositions with Russian and Ukrainian oligarchs — one of them a close Putin ally with alleged ties to organized crime — which foreign policy experts said raised questions about the pro-Russian bent of the Trump candidacy.
A few days later, amid other reporting on Manafort's Ukraine ties, Manafort was ousted from the campaign…
…Manafort was paid millions of dollars — $12.7 million in cash, according to The New York Times—representing a pro-Russian politician in the Ukraine.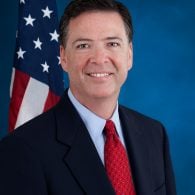 The New York Times reports, in an an article published last night, that the FBI claims it has not found "any conclusive or direct link between Mr. Trump and the Russian government:"
F.B.I. officials declined to comment on Monday. Intelligence officials have said in interviews over the last six weeks that apparent connections between some of Mr. Trump's aides and Moscow originally compelled them to open a broad investigation into possible links between the Russian government and the Republican presidential candidate. Still, they have said that Mr. Trump himself has not become a target. And no evidence has emerged that would link him or anyone else in his business or political circle directly to Russia's election operations.
"The relationships that Trump's advisors have had with pro-Russian forces are deeply disturbing," David Kramer, a former senior State Department official in the George W. Bush administration and a former adviser to Marco Rubio's presidential campaign, told NBC News in August. "Trump's attitude on Russia is not in line with most Republican foreign-policy thinking. Trump has staked out views that are really on the fringe."
An FBI inquiry is a preliminary examination that falls short of a criminal investigation. But in this highly charged atmosphere, it has some arguing that Comey is applying a double standard.
Can FBI Director James Comey be trusted for offering truthful information after meddling in a US election just 10 days out?
Do you believe that Trump and Russia are in cahoots?