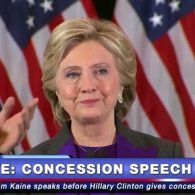 2,864,974 VOTES. Hillary Clinton tops Donald Trump in final popular vote count.
HUMA ABEDIN'S LAPTOP. Was there probably cause to search it? "The federal warrant used to search Anthony Weiner's laptop for Huma Abedin's emails in the days before the election has been released. A lot of folks are wondering, does it establish probable cause? The answer is unclear to me, and I thought I would say why."
PROBABLY FINISHED. Kanye West's Saint Pablo Tour.
13 BILLION. The combined personal net worth of Trump's cabinet so far.
TRUMP MUSLIM BAN. It's still on. "Hey, you've known my plans all along and it's, they've proven to be right. 100 percent correct. What's happening is disgraceful."
BREAKING: President-elect Trump​ makes impromptu appearance, speaks briefly about recent attacks. pic.twitter.com/8EUlhmtlVY

— CNBC Now (@CNBCnow) December 21, 2016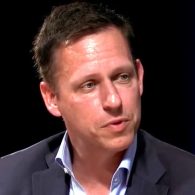 PETER THIEL. Wants private space flight in Trump's NASA: "The government's legacy contractors are reportedly accusing Thiel and Musk of pushing for commercial space for their own financial gain. Thiel, one of Musk's PayPal co-founders, was one of SpaceX's earliest investors."
MEXICO. Explosion at fireworks market kills at least 29: "The explosion and fire raged through the open-air San Pablito Market in Tultepec, in the State of Mexico, in the afternoon as it was crowded with shoppers buying fireworks for the holidays."
https://www.youtube.com/watch?v=yscFpLOffnU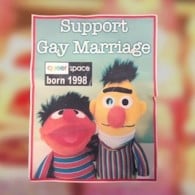 GAY CAKE. UK bakers want to take case to Supreme Court in London: "Ashers owners Daniel and Amy McArthur were found to have violated equality laws last year for refusing to bake a cake that contained a pro-gay marriage slogan for activist Gareth Lee. The Court of Appeal in Belfast upheld the ruling in October this year."
NEWT GINGRICH. Trump is backing away from "drain the swamp": "I've noticed on a couple of fronts, like people chanting 'lock her up,' that he's in a different role now and maybe he feels that as president, as the next president of the United States, that he should be marginally more dignified than talking about alligators in swamps."
TODAY'S SEXIEST SANTA. Brock O'Hurn.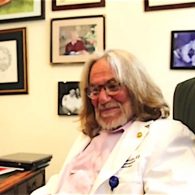 TRUMP'S DOCTOR. Bornstein speaks: "Prior to last year, Bornstein said, the fact that Trump is his patient was not well-known. Other patients may have seen the photo of Bornstein and Trump that hangs in the waiting room, and one of his former bandmates recalled knowing about his friend's celebrity patient, but it was never an issue."
JERRY LEWIS. His "painfully awkward" interview.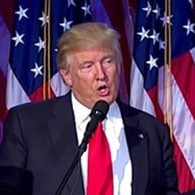 EMBASSY OF KUWAIT. Switches contract to Trump's DC Hotel rather than the Four Seasons post-election: "A source tells ThinkProgress that the Kuwaiti embassy, which has regularly held the event at the Four Seasons in Georgetown, abruptly canceled its reservation after members of the Trump Organization pressured the ambassador to hold the event at the hotel owned by the president-elect. The source, who has direct knowledge of the arrangements between the hotels and the embassy, spoke to ThinkProgress on the condition of anonymity because the individual was not authorized to speak publicly. ThinkProgress was also able to review documentary evidence confirming the source's account."
SPACEX. Watch Elon Musk reacting to landing his first rocket on December 21, 2015.
NEW YORK. Name change victory for transgender man: "Transgender Legal Defense & Education Fund announces a name change victory for a transgender man in New York. A state appeals court has granted a legal name change for Ben Stanford, reversing a lower court decision that initially denied his name change petition because he declined to share "medical evidence" of his gender transition."
OFFICER ASSISTANCE. A student gets pulled over for speeding and gets a tie assist from the officer.
MUSIC VIDEO OF THE DAY. Hifi Sean featuring Crystal Waters – "Testify".
HUMP DAY HOTTIE. Aaron Jones.
https://www.instagram.com/p/BOQsylwgSn7/?taken-by=_a_jones
https://www.instagram.com/p/BOEMlY6giMZ/?taken-by=_a_jones
https://www.instagram.com/p/BN-4G2NgSsz/?taken-by=_a_jones